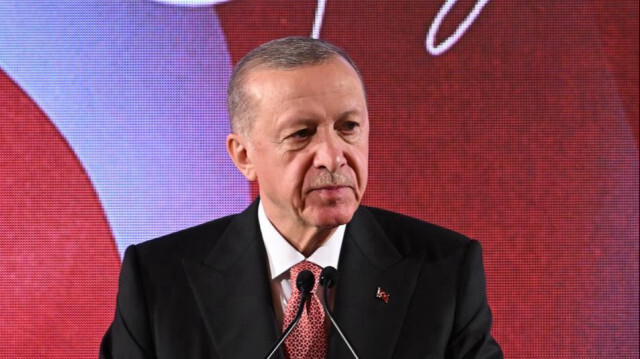 Turkish President Recep Tayyip Erdogan
Turkish President Recep Tayyip Erdogan said Sunday that Türkiye is accelerating the process for Ahiska Turks, also known as Meskhetian Turks, to gain Turkish citizenship.
Speaking at a gathering of Ahiska Turks in New York City, President Erdogan said Türkiye does not regard their peace and well-being as distinct from its own citizens.
"We are taking the necessary steps for them to acquire Turkish citizenship, which they have desired for years, and we are accelerating that process," he said.
"Since 2022, 820 of our kinsmen have attained Turkish citizenship. We will quickly complete our work for our 578 kinsmen whose procedures are still ongoing," President Erdogan said
"Before our term, the number of Meskhetian Turks who were granted citizenship was very limited. In our term, this number has surpassed 60,000."​​​​​​​
Ahiska Turks were expelled from the Meskheti region of Georgia by Soviet leader Joseph Stalin in 1944.
They also faced discrimination and human rights abuses before and after the Soviet deportation.
8 gün önce