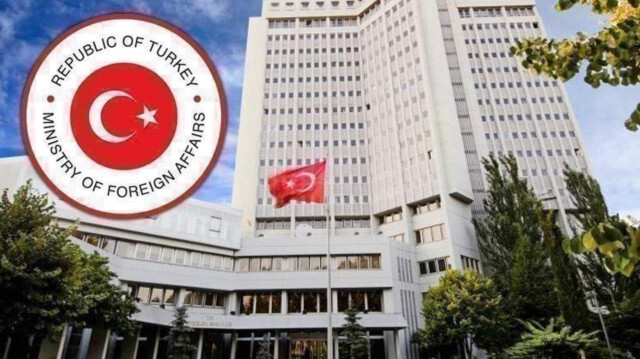 Türkiye on Saturday raised concern over radical diaspora groups using hate speech to incite violent actions against Türkiye, Azerbaijan, Armenian government, and the peace process, the country's Foreign Ministry said.
The ministry statement came after Turkish officials were verbally and physically harassed by radical Armenian groups at a conference at the University of Southern California in the US.
The US Diplomatic Security Unit and the Los Angeles Police Department handled the situation on campus and kept it from escalating by implementing necessary security measures.
"It is worrying that the hate language of radical diaspora groups, which target our country and Azerbaijan, and more recently the Armenian Government and the peace process in the region, has turned into violent acts. We will initiate the necessary legal process against those who physically attack our delegation," the ministry said.
This incident demonstrated that "distortion of historical events with narrow and local political motives and statements made to please extremist groups encourage radicalization, hate speech and violence," the statement said.
On Saturday, Turkish officials attended the conference on Türkiye's Public Diplomacy, co-hosted by the Annaberg School of Journalism and Yunus Emre Institute at the University of Southern California.
Following the event's opening speeches, a group of Armenian students began protesting when Türkiye's Ambassador to Washington Hasan Murat Mercan started speaking. Another protester verbally abused Azerbaijan's Los Angeles Consul General Ramil Gurbanov.
The group's 10-minute protest against Türkiye and Azerbaijan was put to an end by security and police, who removed the group from the venue.
Throughout the conference, the protesting group gathered outside and attempted to disrupt the normal flow of the program by making noise.
#
University of Southern California
2 ay önce