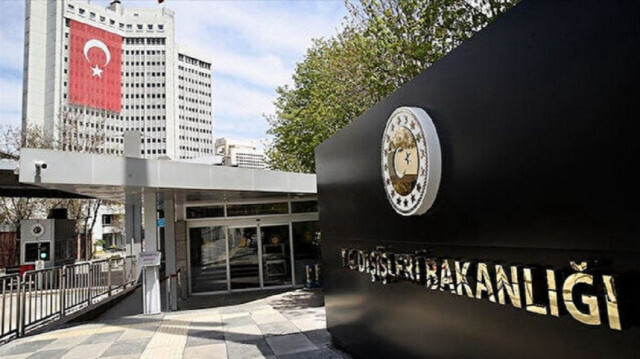 The Turkish Foreign Ministry condemned Friday a US State Department's human rights report on Türkiye which it said includes "false information and baseless allegations."
The ministry said Türkiye continues to fight terror organizations, particularly PKK/PYD/YPG, FETO, Daesh/ISIS and DHKP-C, with determination, in line with international law and respect for human rights.
It said it does not accept "this just struggle" being distorted and reflected in the report in that manner.
"We regret that the report includes only in one part the terrorist attacks carried out by the PKK in our country in 2022 and the human rights violations committed by the organization on an unconcealable scale," it said in a statement.
The ministry also slammed the US agency for failing to mention that the so-called "Syrian Democratic Forces," which the US said violated human rights in Syria, was under the control of the PKK/PYD/YPG terror group.
"We question the legitimacy and credibility of the report," said the statement, accusing Washington of turning a blind eye to the activities of the PKK/PYD/YPG and FETO terror organizations.
"We emphasize once again that this report, which is clearly shaped by political motives and is completely devoid of objectivity, cannot be taken seriously, and we invite the United States to focus on its own record on human rights," it said.
The ministry noted that Türkiye will not "give credit to these baseless and biased accusations" in the report and will resolutely continue its efforts to protect and improve the rights of its citizens and the millions of people it hosts.
#
Turkish Foreign Ministry
2 months ago