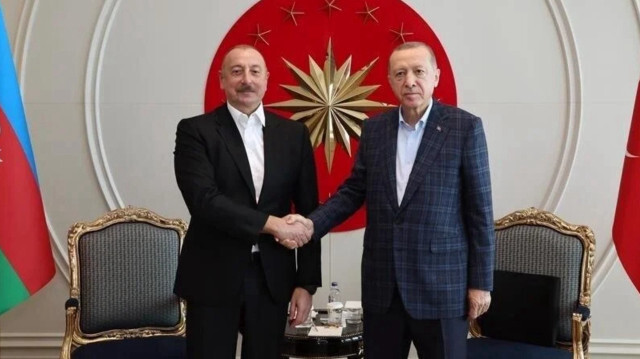 Türkiye on Sunday congratulated the people of Azerbaijan on the country's 105th anniversary of Independence Day.
"I congratulate the Independence Day of our brother Azerbaijan, with whom we are always side by side, shoulder to shoulder, under the motto of 'one nation, two states,' and I respectfully and mercifully commemorate our heroes who became martyrs in the name of independence," Recep Tayyip Erdogan said in a tweet, also sharing flags of Türkiye and Azerbaijan.
On May 28, 1918, the Azerbaijani National Council declared the independent Azerbaijan Democratic Republic, also known as the Azerbaijan People's Republic.
A historic meeting on that day in the Georgian capital Tbilisi adopted the six-article Declaration of Independence of Azerbaijan, making Azerbaijan the first parliamentary republic in the Muslim east.
Until 2021, it was celebrated as Republic Day and then it was renamed as Independence Day in October 2021.
4 ay önce