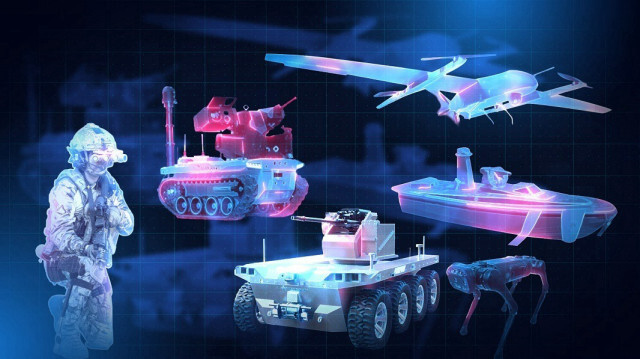 Türkiye's defense firm Havelsan is planning "digital troops," integrating Turkish-made unmanned aerial, land and surface vehicles under the umbrella of autonomous robotic systems for joint military operations, to take on the field this year.
Speaking to Anadolu, Havelsan General Manager Mehmet Akif Nacar said examples of digital troop concepts would be revealed this year.
"It's time for Barkan [unmanned ground vehicle], Baha [unmanned aerial vehicle], and Sancar [Unmanned Surface Vehicle] to show how they will work as a component of the digital troop on the field and the 'single soldier' will be positioned in a troop," Nacar said.
He added that the infrastructure works are still continuing.
Nacar stressed that Havelsan further developed the future of Barkan UGV and started its production.
"Once tests are completed, we will start mass production in the first half of this year," he explained.
6 ay önce