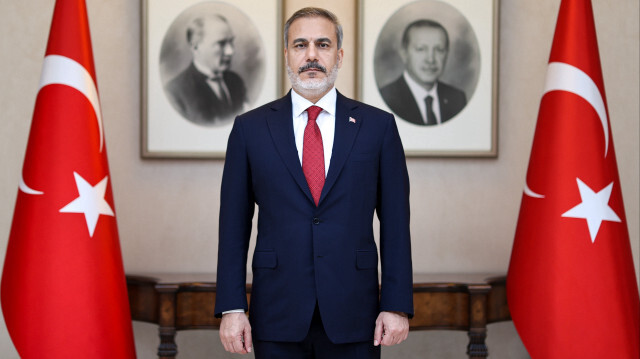 Türkiye's new foreign minister Hakan Fidan
Türkiye will continue to advance its national foreign policy vision, the country's Foreign Minister Hakan Fidan promised in his first official tweet.
"I handed over the duty of the head of the National Intelligence Organization to my brother @ikalin1 (Ibrahim Kalin). I would like to express my gratitude to President @RTErdogan for entrusting this duty as Minister of Foreign Affairs.
"We will further develop our national foreign policy vision," Fidan said on his newly created Twitter account.
Fidan, who served as National Intelligence Organization (MIT) chief since 2010, was appointed foreign minister by President Recep Tayyip Erdogan, replacing Mevlut Cavusoglu.
Erdogan on Monday appointed his former spokesman Ibrahim Kalin as the country's new intelligence chief.
4 ay önce