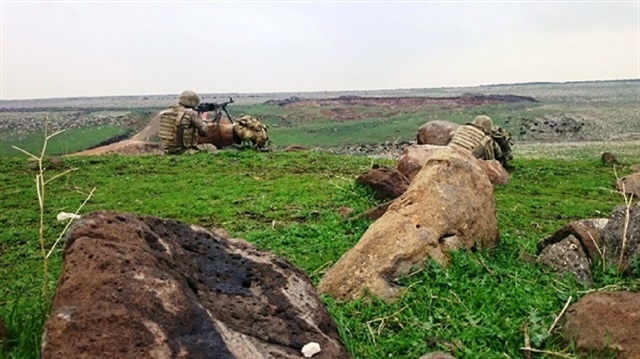 A military base in Şırnak, Turkey was attacked by Kurdistan Worker's Party (PKK) terrorists on Friday.
Two Turkish soldiers were martyred and two others are wounded in the firefight, which occurred around 9:30 a.m. (0630 GMT).
The base is in Andaç, located between the Şırnak province's districts of Uludere and Betüşşebap.
The PKK is listed as a terrorist organization by Turkey, the European Union and the United States.
The PKK has been conducting armed violence in the southeastern part of Turkey since 1984. More than 40,000 people, mostly civilians, have been killed in the three-decade long conflict.