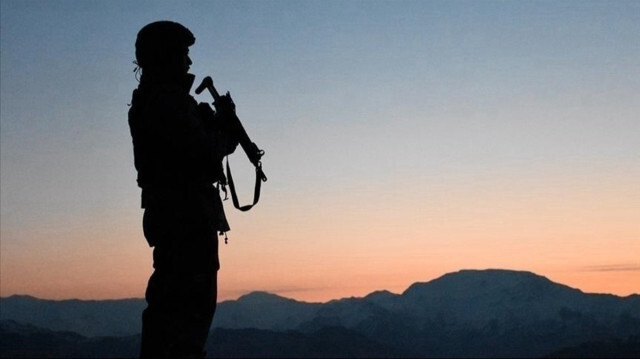 Turkish security forces "neutralized" two PKK terrorists in the southeastern provinces of Sirnak and Diyarbakir, the country's interior minister said Monday.
Ali Yerlikaya said both terrorists were involved in terror attacks that resulted in the death of nine security personnel and the injury of 21 others.
Ercan Serhat, codenamed Reis Gulturan, was in the red category of Turkiye's wanted terrorists' list. He was captured alive with his weapon, Yerlikaya said on X.
The wanted list is divided into five color-coded categories, with red as the most wanted, followed by blue, green, orange, and gray.
Serhat plotted seven terror attacks in Sirnak between 2016 and 2022, according to Yerlikaya.
The other terrorist, Habib Karakoc, was wanted in the grey category.
Known by the codename Agit Berxwedan, he was involved in six terror attacks in Diyarbakir and eastern Mus province.
Turkish authorities use the term "neutralize" to imply the terrorists in question surrendered or were killed or captured.
In its more than 35-year terror campaign against Türkiye, the PKK — listed as a terrorist organization by Türkiye, the US, and EU — has been responsible for the deaths of more than 40,000 people, including women, children, and infants.
3 months ago