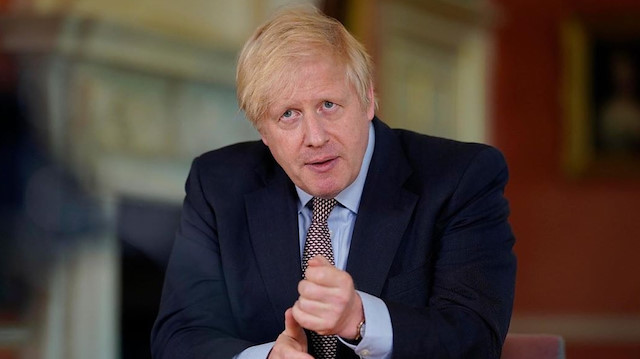 Starting Sunday, Britain is launching a visa scheme for British Overseas Territory citizens from Hong Kong to facilitate the migration of millions of people to the UK.
The new scheme, introduced after China imposed a new national security law in Hong Kong in June 2020, will give Hong Kong citizens the right to live and work in the UK.
"I am immensely proud that we have brought in this new route for Hong Kong BN(O)s to live, work, and make their home in our country," Prime Minister Boris Johnson said in a statement on Friday.
"In doing so we have honored our profound ties of history and friendship with the people of Hong Kong, and we have stood up for freedom and autonomy – values both the UK and Hong Kong hold dear."
With the new visa scheme, around 3 million people from Hong Kong will be eligible for resettlement in the UK for five years and then British citizenship.
Foreign Secretary Dominic Raab underlined that "China's imposition of the National Security Law in Hong Kong constitutes a clear and serious breach of the Sino-British Joint Declaration contrary to international law."
Hong Kong is a semi-autonomous region that has been part of China since 1997, when the UK handed over its former colony to Beijing.
The region witnessed mass protests last year against a move to legalize extradition of people to mainland China.
The UK sees the Chinese legislative move as a "clear breach" of the 1984 Sino-British Joint Declaration that describes a legally binding treaty "which commits to ensure the rights and freedoms of the people of Hong Kong and maintain Hong Kong's high degree of autonomy."