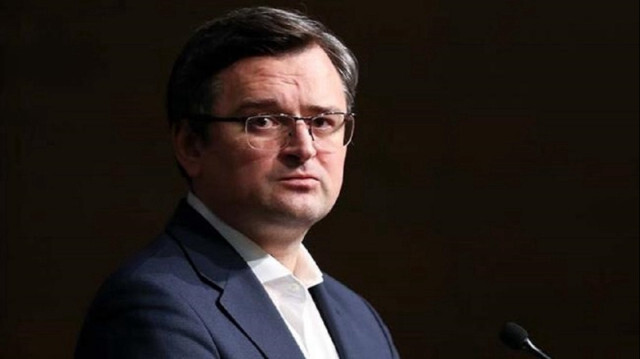 Ukraine's foreign minister has said he does not expect that Kyiv will receive figther jets "anytime soon" due to logistical and technical difficulties.
"I don't expect the delivery of fighter jets to happen anytime soon because it's a very difficult task logistically and technically. Therefore, we advise that the training of Ukrainian pilots on the Western jets should start now, so that when the decision to provide aircraft is made, we do not waste time or many months on training," Dmytro Kuleba said in an interview with German newspaper Bild am Sonntag released late Saturday.
During the interview, Kuleba reiterated Ukraine's need for more weaponry and ammunition, saying Germany could help with Kyiv's demands but that there are issues with regards to their procurement on the governmental level.
"I think Germany could really help more with ammunition. With artillery ammunition ... We sat down with Ukrainian representatives and the German armaments industry ... and German industry, in my presence, asked the German government for one thing: signed contracts. We are ready to deliver. So the problem lies with the government," he further said.
After securing the delivery of battle tanks in January, Ukrainian President Volodymyr Zelenskyy has asked the West for fighter jets to defend its skies against Russian attacks, a request officially ruled out for now by countries such as the US and Germany.
The top diplomat also denied Ukraine's involvement in the Nord Stream pipeline explosions, saying that he did not speak with German officials about the recent reports, which were circulated by US and German media on Tuesday and have claimed the involvement of pro-Ukrainian groups in the blast.
"We must await the conclusions of the official investigation, because what is happening now is a kind of labeling ... The government did not do that. I wasn't aware of this. I heard about this version from the newspaper," he added.
In response to a question on what would change if Kyiv withdrew from the city of Bakhmut in eastern Ukraine's Donetsk region, he said Russia would continue its offensive in the direction of Chasiv Yar, which could lead to "a similar fate" for settlements after Bakhmut.
"When someone breaks into your house, you don't ask yourself how long you can resist the guy who broke into your house and is trying to kill you and your family and rob everything in the house, right? You think what else can you do to evict him from your home and get the police to arrest him," he also said on whether Bakhmut can be held.
Bakhmut is a large transport hub through which Ukrainian troops in Donbas are supplied with weapons, military equipment and ammunition. The city has almost been captured by Russian private military company Wagner, its head Yevgeny Prigozhin claimed last week.
قبل٪ s