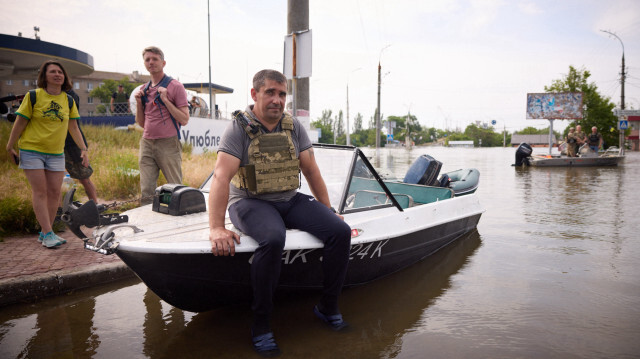 Ukraine urged Russia on Thursday to grant ''unimpeded access'' to the UN and the Red Cross to evacuate civilians after the collapse of a major dam in the Russian-controlled territories of the country.
Ukrainian Ambassador to the UN Sergiy Kyslytsya, joined by the US, the UK, Japan and European countries, expressed ''profound concern'' over the reported shelling of Kherson in southern Ukraine during the evacuation from the areas flooded after the destruction of the Kakhovka dam.
At least nine people including police and medical and rescue personnel were wounded Thursday in the city as a result of shelling during the ongoing evacuation operation, he said, citing local authorities.
He strongly condemned the shelling of evacuation areas and called on Russia to cease such attacks and allow the evacuation teams to safely help the affected civilian population.
He also called for ''full cooperation'' and ''unimpeded access'' to international actors including the UN and the International Committee of the Red Cross to evacuate civilians.
''Even their soldiers are sitting on the trees expecting evacuation and they are not even taking care of their own soldiers,'' he said.
Ukraine and Russia have traded blame for the destruction of the major dam, which was breached on Tuesday.
4 months ago