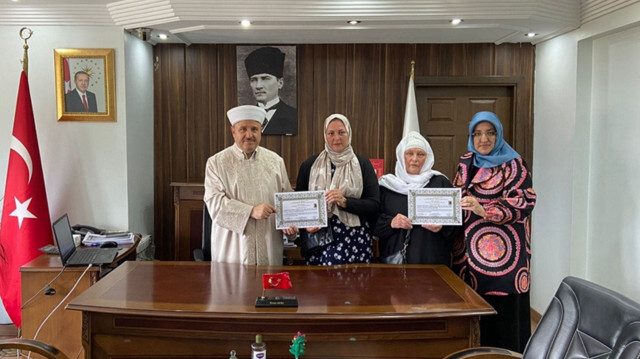 A heartwarming conversion ceremony took place in the Black Sea province of Karabuk in Türkiye, as a Ukrainian woman and her daughter embraced Islam.
Liubov Maksymenko and her daughter Alona Alekseienko made the significant decision to convert to Islam, the local mufti's office announced on Friday.
A mufti is a professional jurist who interprets Muslim law.
During the ceremony, Provincial Mufti Ercan Aksu introduced the mother and daughter to the fundamental principles of Islam.
Following their newfound faith, Liubov Maksymenko took the name "Safiye," and her daughter Alona Alekseienko adopted the name "Melek."
3 ay önce