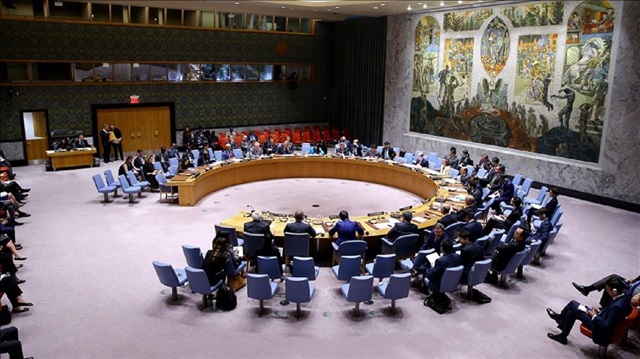 The United Nations Security Council late Thursday warned against the "potentially destabilizing impact" of the Kurdish Regional Government's plans to unilaterally hold a referendum next week.
The referendum risks detracting from the fight against Daesh, the statement by the Council noted, and it could also disrupt efforts to ensure the safe return of over three million refugees and internally displaced persons to the country.
Council members "expressed their continuing respect for the sovereignty, territorial integrity, and unity of Iraq", urging all issues between the central Baghdad government and the Erbil administration to be resolved "through structured dialogue and compromise supported by the international community."
The KRG's plan to hold the referendum has been met with overwhelming discouragement from world leaders. The U.S. has said it "strongly opposes" it, and pointed to the "high" cost of the referendum for "all Iraqis, including Kurds".
Turkish President Recep Tayyip Erdogan has said Ankara would respond with sanctions if next week's referendum went ahead. Erdogan and U.S. President Donald Trump later agreed Thursday that the vote should not go ahead, according to a press release by the Turkish presidency on their bilateral meeting in New York.
French President Emmanuel Macron asked KRG President Masoud Barzani over the phone to delay the poll.
Residents in provinces controlled by the KRG are scheduled to vote Sept. 25 on independence from Baghdad.
The oil-rich province of Kirkuk is among the contested areas where the vote is planned.
#
Kurdish Regional Government
#
United Nations Security Council
5 years ago