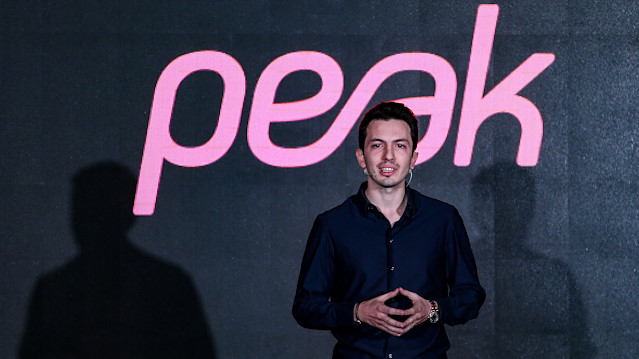 Omer Inonu, Peak's strategy director,
Turkish mobile game developer Peak Games' acquisition by US-based entertainment giant Zynga is one of the biggest deals in Turkish history, said a Peak executive on Monday.
"During the last decade, we reached hundreds of millions of people in 193 countries, and our dream was to reach billions," Omer Inonu, Peak's strategy director, told an online news conference Monday, the day the deal was announced.
The US firm bought 100% of the Turkish company for $1.8 billion –including about $900 million in cash and approximately $900 million in Zynga common stock.
"With a very important agreement, Peak will continue its activities with Zynga," Inonu said.
Sidar Sahin, founder of the Turkish firm, will continue to manage Peak Games in Istanbul, and the firms' operation will continue under the Peak brand, Inonu stressed.
Two Peak games – Toy Blast and Toon Blast – are among the top games in the US and Japan, he added.
Peak Games reaches 12 million active users daily and it is expected to surge Zynga's average mobile daily active users by more than 60%.
Mustafa Varank, Turkey's industry and technology minister, said Peak Games was the first Turkish unicorn, meaning a startup company valued at over $1 billion.
This acquisition was a milestone for the country's startup ecosystem, he added.
Ruhsar Pekcan, the country's trade minister, also said that the acquisition was a proud moment for Turkey.
Berat Albayrak, the finance and treasury minister, noted that this agreement is one of the largest acquisitions in Turkish history.
4 years ago