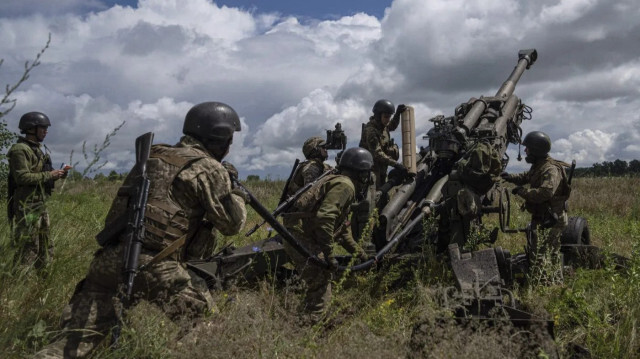 US President Joe Biden on Sunday pledged a new package of military aid for war-torn Ukraine, including ammunition, artillery, and armored vehicles.
The package was announced at a meeting with his Ukrainian counterpart Volodymyr Zelenskyy on the sidelines of the G-7 summit in Hiroshima, Japan's Kyodo news agency reported.​​​​​​​
Zelenskyy landed in Japan on Saturday for a surprise appearance at the summit, which has focused on Russia's war on Ukraine.
Biden told the Ukrainian leader that the US was doing all it could to strengthen Ukraine's defense.
"We have Ukraine's back and we're not going anywhere," Biden said.
Zelenskyy, for his part, thanked the US president for Washington's support.
"We are very thankful. We will never forget. Thank you," he said.
The G-7 nations have already unveiled a string of new sanctions and other measures aimed to punish Moscow and hamper its war effort.
The US agreed to allow training on potent American-made fighter jets, which could lay the groundwork for the eventual transfer of F-16s to Ukraine.
11 days ago