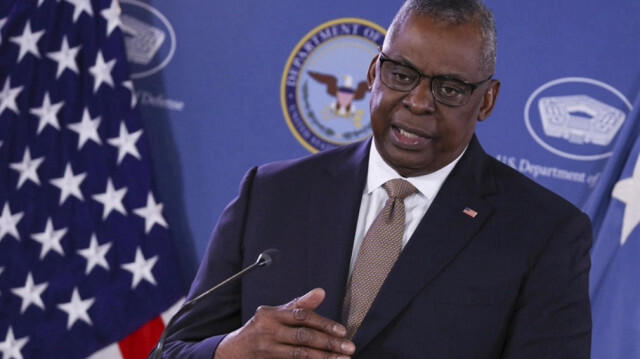 US Secretary of Defense Lloyd Austin on Monday met with Ukrainian President Volodymyr Zelenskyy in the capital Kyiv as he pays an unannounced visit to the war-stricken country.
"I was honored to meet with President Zelenskyy in Kyiv today to reaffirm the United States' steadfast support for Ukraine. We, along with our allies and partners, will continue to support Ukraine's urgent battlefield needs and long-term defense requirements," Austin said in a statement on X, formerly known as Twitter.
No further details have yet been given on the outcome of the meeting by either Ukrainian or US officials.
Austin announced his arrival to Kyiv earlier on Monday in a message on X, in which he said that he will meet with Ukrainian leaders to deliver Washington's message that it will "continue to stand with Ukraine in their fight for freedom against Russia's aggression, both now and into the future."
The US Defense Department said in a separate statement that the meetings will focus on further bolstering the strategic partnership between the US and Ukraine, including "ensuring Ukraine's armed forces have the battlefield capabilities they need for both the winter and to defend their country against future Russian threats."​​​​​​​
11 days ago