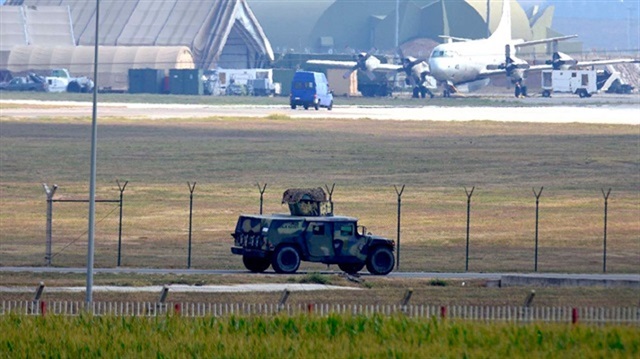 Brigadier General Hasan Polat, a member of the Fethullah Gülen terrorist organisation, has reportedly held a series of secret meetings with US officiers in efforts to orchestrate last week's failed coup.

Polat was said to have met with a colonel and a Lt. colonel in the American forces at the Incirlik base. Authorities in Ankara believe that Polat and US officers have exchanged their view over how many civilians should have been killled for the coup to succeed.

An official, speaking on condition of anonymity, said the Gülen terrorist network had intended to lead carnage across Turkey to enable the coup to achieve its aim. "Should the coup had achieved its aim in Ankara and İstanbul, pro-coup soldiers would have carried out 1,000 explosions in central Anatolian cities to enforce a firm control in the state, taking advantage of the chaotic atmophere in the country," he explained, refusing to go into the details.

Polat was held on Wednesday for his part into the coup plot. Before he was detained, the Gülenist commander was controlling the 39th Mechanized Brigade in the southern city of Hatay.

The failed coup plot has paved a way for a vast purge in almost every sector and thousands were sacked or detained in the pro-coup backlash. The purge of those deemed loyal to U.S.-based terrorist leader Fethullah Gülen, was recently widened including university deans and teachers.

At least 2,839 soldiers including senior officers have been arrested in a mass crackdown after the failed coup attempt. More than 2,700 judges have been dismisssed in the aftermath of the coup.