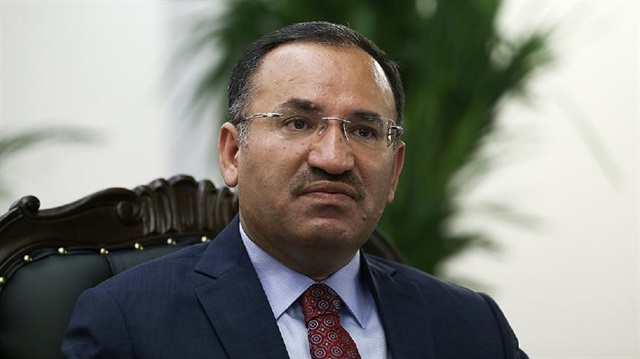 The U.S. knows the July 15 coup attempt in Turkey was made by Pennsylvania-based preacher Fetullah Gülen, Justice Minister Bekir Bozdağ said Sunday.

In remarks made to a Turkish television channel Kanal 7, Bozdağ said: "I am sure U.S. President [Barack] Obama, the U.S. intelligence and secretary of state know this coup [attempt] was made by Fetullah Gülen. I am very sure they don't have any hesitation about this."

The Turkish minister added there would be difficulties in relations between the two countries if Gülen maintained his life in the U.S. after the coup attempt.

"They [the U.S.] will also face great difficulties in relations between Turkey and U.S, if the U.S. government continues to keep Fetullah Gülen in the U.S. after the coup attempt," Bozdağ said.

"The U.S. government does not have any justification in defending and keeping Fetullah Gulen in the U.S.," he added.

He said there was no obstacle in place in international law for the extradition of Gülen to Turkey.

Separately, Bozdağ said he would be in the U.S. with Turkish Interior Minister Efkan Ala to discuss the extradition issue.

He recalled the fact that Turkey had sent four files to the U.S. authorities on Tuesday regarding the preacher's extradition.

Turkish government has repeatedly said the deadly plot on July 15, which martyred at least 246 people and injured more than 2,100 others, was organized by followers of Gülen.

Gulen is also accused of a long-running campaign to overthrow the state through the infiltration of Turkish institutions, particularly the military, police and judiciary, forming what is commonly known as the "parallel state".