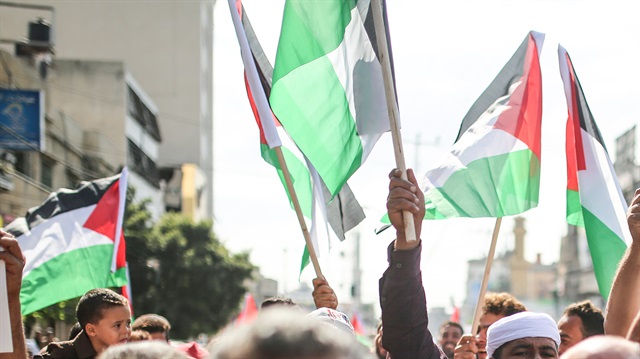 The U.S. embassy in Morocco on Thursday urged U.S. citizens in the country to show vigilance in the wake of Washington's announcement one day earlier that it would recognize Jerusalem as Israel's capital.
"The recent announcement that the U.S. recognizes Jerusalem as the capital of Israel and plans to relocate the U.S. embassy from Tel Aviv to Jerusalem may spark protests, some of which have the potential to become violent," read a statement released by the embassy in Rabat.
"The U.S. Mission in Morocco reminds U.S. citizens of the need for caution and awareness of personal security," it added.
Despite widespread international opposition, U.S. President Donald Trump on Wednesday announced his decision to recognize Jerusalem as Israel's capital.
According to Trump, the U.S. State Department has been told to begin preparations for the relocation of the U.S. embassy in Israel from Tel Aviv to Jerusalem.
The dramatic shift in Washington's Jerusalem policy has sparked demonstrations in the occupied Palestinian territories, Turkey, Egypt, Jordan, Tunisia, Algeria, Iraq and other Muslim countries.
Jerusalem remains at the core of the Israel-Palestine conflict, with Palestinians hoping that East Jerusalem -- now occupied by Israel -- might eventually serve as the capital of a future Palestinian state.
During his electoral campaign last year, Trump repeatedly promised to relocate the embassy and acknowledge Jerusalem as Israel's capital.