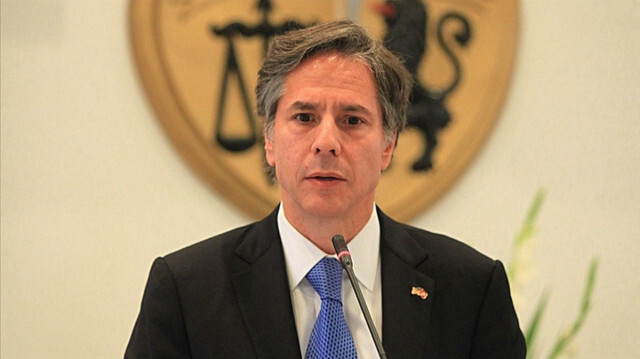 US Secretary of State Antony Blinken
US Secretary of State Antony Blinken said on Monday that Russia and North Korea's growing cooperation threatens global peace.
Speaking at the Center for Strategic and International Studies think tank in Washington, Blinken said North Korea's "threats to broader security were demonstrated clearly by Kim Jong-un's visit to Moscow this month."
The US works "hand-in-hand with other partners and allies to highlight the dangerous ways Russian and North Korea's military cooperation threaten global peace and security," he added.
Kim called for strengthening "close contacts" with Moscow last week, fresh from a high-profile visit to Russia and a meeting with President Vladimir Putin on Sept. 12-17.
The US said that during the visit, the sides discussed Moscow buying weapons for its war on Ukraine as well as Russia helping North Korea's illegal weapons program.
#
8th Annual CSIS Republic of Korea-United States Strategic Forum
3 ay önce