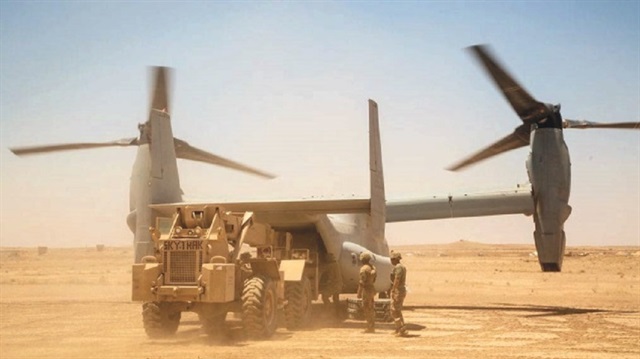 The Washington administration, which intends to maintain a permanent presence in Syria, has completed the construction of three advanced radar systems in Syria's Hasakah-Tal Baidar countryside along with the Ayn al-Arab and Sarrin regions, and has set up 13 portable and fixed observation-intelligence radar systems.
Speaking to Yeni Şafak daily, former Commander of Syria's Deir Ezzor Military Assembly Fayez al-Esmer evaluated the U.S.'s latest moves in Syria and said that in an addition to all attempts to protect Kurdistan Workers' Party (PKK) terrorists in the region, Pentagon is in preparation to set up a missile defense shield in Syria's Hasakah and Rmeilan.
"The U.S.'s next step is to build a missile defense shield in the region which must be considered as a part of Washington's long-term plan for chaos in the region," he said.
The U.S. has already begun to create a new no-fly-zone in northern Syria, the same tactic used in the 1991 occupation of Iraq, and started to install advanced radar systems in a 26,000 square kilometer area occupied by the Syrian affiliate of the Kurdistan Workers' Party (PKK), the PYD, east of the Euphrates.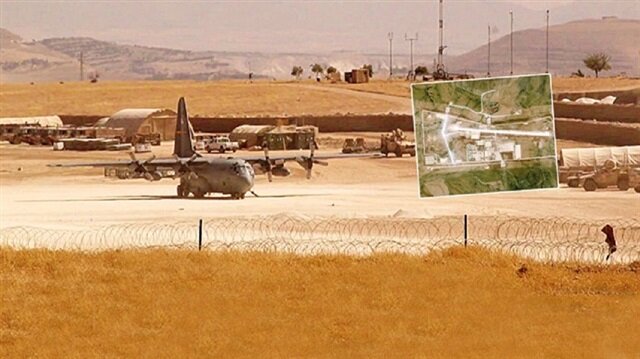 Alternatives to Incirlik Air Base
Additionally, the U.S administration is looking for alternatives to Incirlik Air Base because of its current strained relationship with Turkey.
Incirlik Air base was used during the defeated 15 July coup attempt to aid terrorists of the Fetullah Terrorist Organization (FETÖ) as well as to provide logistics support to Kurdistan Workers' Party (PKK) in Syria.
U.S. warplanes at Incirlik Air Base were moved to other bases, and only cargo planes, refueling aircraft, and scout planes remain.
Lately, the U.S. is converting its bases into aerial operation centers in Iraq's Al Asad, Ayn al-Asad, Qayyarah, as well as those in Rimeylan, Ayn el Arab, Tal Baidar and Sarrin in Syria.
Turkey and the U.S. are currently experiencing rocky relations following Washington's imposition of sanctions on Interior Minister Süleyman Soylu and Justice Minister Abdülhamit Gül for not releasing American Pastor Andrew Brunson, who faces terrorism charges in Turkey.
U.S. President Donald Trump ramped up his attack on Turkey by doubling U.S. tariffs on Turkish aluminum and steel imports to 20 percent and 50 percent, respectively.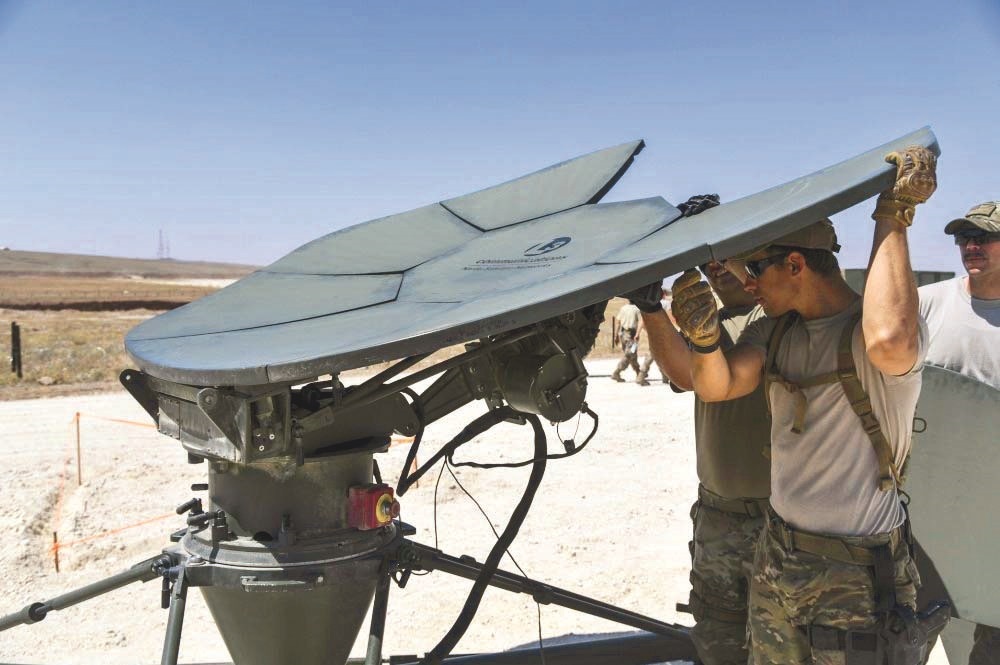 They will monitor Turkey from the border
Stressing Pentagon's lengthy plan for chaos in the region, al-Esmer said that all these steps indicate that the U.S. administration intends to strengthen its presence in Syria while providing support to PKK terrorists.
The advanced radar systems will especially be used to monitor Turkey's air and ground operations at the border, he added.
Esmer also said that U.S. warplanes will be more active in the regions of Hasakah, Raqqa and Deir ez-zor and that information received from these points will be transferred to the air forces to create a protection shield.
He stressed that all these initiatives must be considered as moves to "intimidate" Turkey, Russia and Iran.
Russia and Turkey, along with Iran are sponsoring the Astana peace talks, which focuses on a cease-fire and ending the seven-year civil war in Syria.
"The Washington administration has realized that the PKK is insufficient regarding its plans related to east of the Euphrates. Therefore, it will further fortify its military presence in the region. On the other hand, U.S. activities carried out in Syria and Iraq is due to its determination to exploit underground resources," Esmer added.
The U.S has supplied the PYD terror organization and its armed wing, the YPG, with more than 5,000 truckloads of weapons to allegedly use in the fight against Daesh, despite Ankara's warnings that the fact they are the Syrian offshoots of the PKK terror organization.