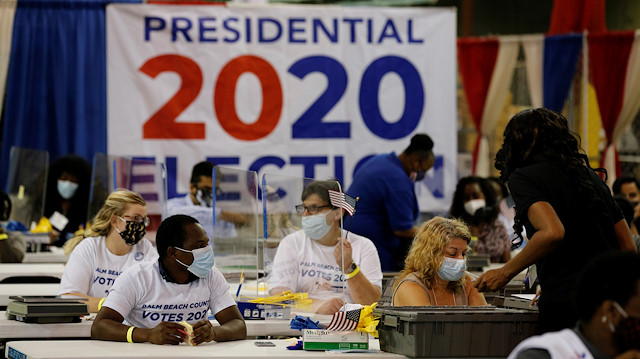 Nearly 160 million Americans voted in the 2020 presidential elections, a record-high turnout in the last 120 years, according to elections data website US Elections Project.
A preliminary estimate by University of Florida professor Michael McDonald, who runs the site, recorded 159,817,000 votes.
The turnout rate is 66.9% and it is the highest rate since 1900, which was 73.7%, he said on Twitter.
"That is not a typo. The 2020 presidential election had the highest turnout rate in 120 years. There is still a fair amount of guesswork involving outstanding ballots to be counted. I will continue to refine these estimates over the coming weeks," McDonald wrote.
According to tracking by The Associated Press, Democratic candidate Joe Biden garnered 70,184,198, votes or 50,2% and President Donald Trump received 67,396,206, or 48,2%.
In 2016, about 137.5 million Americans voted in the presidential election, according to data from the US Census Bureau.
While Trump has prematurely claimed victory, he remains behind Biden in the race to secure at least 270 Electoral College votes. The race remains competitive, however, with Biden leading 238-213, according to The Associated Press.