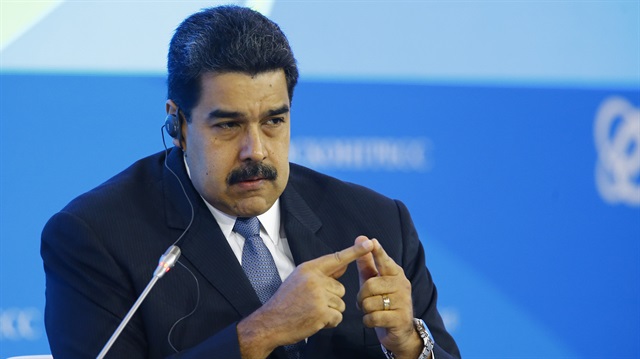 Venezuelan President Nicolas Maduro will visit Turkey between Thursday and Friday, according to the Turkish Presidency.
In a statement, the Presidency said President Recep Tayyip Erdoğan and Maduro will discuss regional and international issues as well as bilateral relations between Turkey and Venezuela.
The sides will also hold the second Joint Cooperation Commission meeting during the Venezuelan president's visit, the statement added.
On Wednesday, Russian President Vladimir Putin met Maduro at the Russian Energy Week forum, according to the Kremlin's press office.