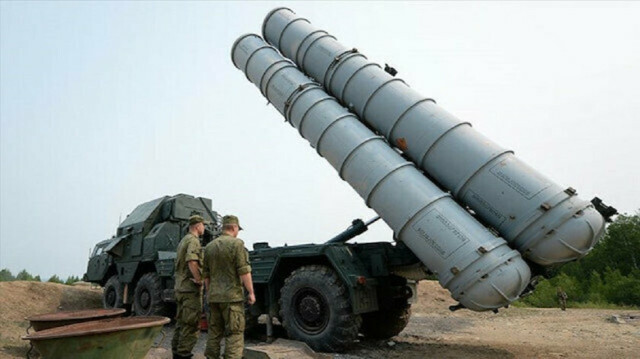 Washington is said to be pressuring NATO ally Athens to disable the Russian-made S-300 defense systems, prompting Greek media to label the latest U.S. attempts as "blackmail" in an article published by Pentapostagma.
According to the report, Prime Minister Kyriakos Mitsotakis' government is pushing back against American pressure to "immediately" disable its missile defense system, as it pointed that the S-300s in question "do not cause any problems."
"We want to expand bilateral relations, but we cannot be asked to disable the system. The S-300s do not cause any problems," Mitsotakis is reported to have said when asked about the American request.
This comes after years of U.S. pressure on Turkey to abandon its deal to purchase the advanced S-400 missile defense systems from Russia, prompting Ankara to point out Washington's double standard in dealing with neighboring Greece over its own S-300s.
The S-300 system, completed in 1978, is designed to defend against short- and medium-range air attacks and is considered one of the world's most powerful air defense systems.
Russia sold the S-300 system to 20 countries, including NATO member countries such as Bulgaria, Greece and Slovakia.
The Kardak crisis in the Aegean Sea, which broke out in the final days of 1995 and reached its peak in January 1996, became a turning point in Greece's defense strategy.
Failing to stand its ground against Turkey in its claiming of the Kardak islets, Greece concluded that the proportional arms sales that the U.S. made to both sides of the Aegean (that is, Greece and Turkey) to strike a balance between the two countries could not meet its needs.
The first step Athens took in this regard in 1996 was to sign a deal with Russia for the purchase of the S-300 air defense system for deployment on Greek Cypriot soil.
These missiles could not be deployed in southern Cyprus as a result of Turkish pressure, but in 1998 they were deployed on the Greek island of Crete, whose strategic importance has been steadily rising.
2 years ago