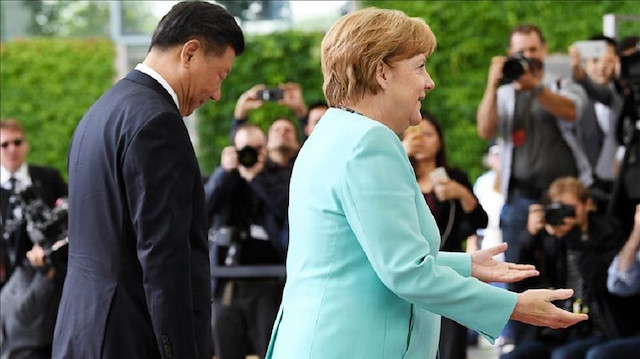 China's President Xi Jinping on Wednesday spoke to Germany Chancellor Angela Merkel and the two discussed bilateral as well as regional ties, state-run media said.
Xi asked Germany and the EU "to make joint efforts with China to protect and promote the healthy and stable development of their cooperation, so as to bring more certainty to the volatile world," according to the Global Times newspaper. "China's development is an opportunity for the EU."
The Chinese president hoped that the EU can "make a correct, independent judgment to achieve strategic independence."
The development comes days after the EU, UK, US and Canada as a coordinated effort imposed sanctions on Chinese officials over its alleged abuse of the Uyghur Muslim minority.
China has been accused of discrimination against Uyghurs in its northwestern Xinjiang autonomous region.
Right groups say it has held up to a million Uyghurs in detention centers, which the state calls "re-education camps."
On Jan. 19, on his last full day in office, then-US Secretary of State Mike Pompeo accused China of committing genocide against the minority group.