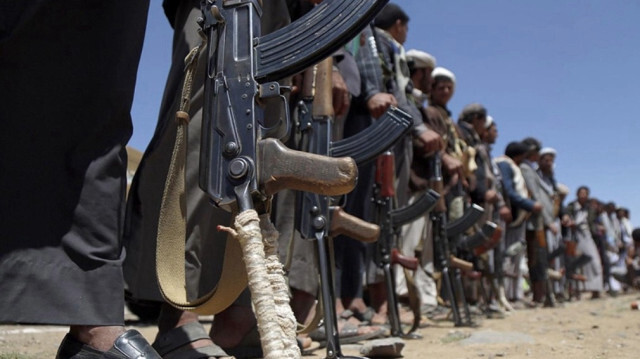 Yemen's Houthi group announced Sunday that it "captured an Israeli ship" in the Red Sea and had taken it to the Yemeni coast.
"The naval forces of the Yemeni Armed Forces carried out a military operation in the Red Sea," Houthi military spokesman Yahya Saree said in a statement.
"One of the results of this operation was the seizure of an Israeli ship and taking it to the Yemeni coast," he said.
Saree did not disclose further details about the ship or its crew.
He warned that all ships belonging to Israel or dealing with it would become a "legitimate target" for the group's forces.
He noted that the Houthi operations "only threaten the ships of the Israeli entity and those owned by Israelis."
Saree stressed that the Houthi group would continue to "carry out military operations against the Israeli enemy until the aggression against the Gaza Strip stops."
"We call on all countries whose nationals work in the Red Sea to stay away from any work or activity with Israeli or Israeli-owned ships," he added.
Earlier on Sunday, Israel confirmed that Houthis hijacked an international cargo ship in the Red Sea but claimed that no Israelis were on board.
Israeli Prime Minister Benjamin Netanyahu's office in a statement said that "Israel strongly condemns the Iranian attack against an international vessel."
The ship, it said, owned by a British company and operated by a Japanese firm, was hijacked by Houthis with Iranian guidance.
The statement added that 25 crew members of various nationalities are onboard the vessel including Ukrainians, Bulgarians, Filipinos and Mexicans but no Israelis.
12 gün önce