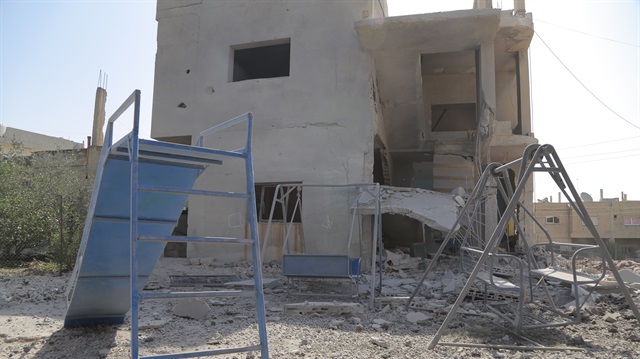 The YPG/PKK terrorist group on Friday closed three Assyrian schools in parts of northeastern Syria under its control on grounds that the targeted schools did not have a license.
The Assyrian Democratic Society (ADS) slammed the move on social media, accusing the terrorist group of "intimidating" the region's Assyrian community.
"The YPG is harming education with its ideological school curriculum," the ADS said in a statement, going on to demand that the terrorist group immediately allow the schools to reopen.
In recent years, the YPG, the PKK terrorist group's Syrian branch, has used schools in areas under its control to indoctrinate students with its militarist, ethno-centric ideologies.
During the upcoming academic year, the YPG/PKK reportedly hopes to expand the use of its curriculum to high school students.
This has prompted many parents in the region, who do not want their children to be brainwashed by terrorist propaganda, to send their children to private schools instead.
The YPG/PKK, however, has also reportedly threatened a number of private schools with closure.