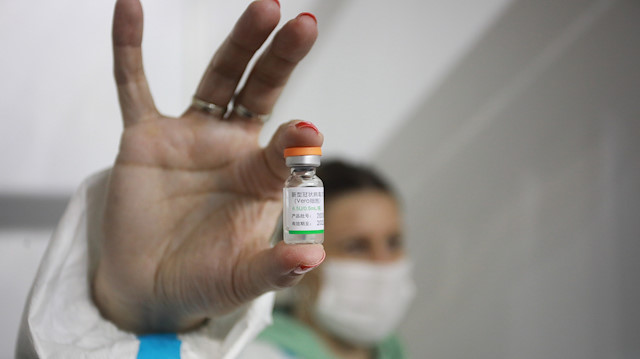 Zimbabwe received the first shipment of a coronavirus vaccine on Monday, the country's health minister said.
The shipment, containing a donation of 200,000 doses of Sinopharm vaccine from China, arrived at the country's Robert Gabriel Mugabe International Airport in the capital Harare. Health Minister Constantino Chiwenga and China's ambassador, Guo Shaochun, were present at the airport.
Last Friday, the Zimbabwean government indicated that the country's coronavirus immunization program would begin this week.
Zimbabwe is also expected receive another batch of 600,000 doses of the vaccine from China soon.
According to Zimbabwe's Deputy Health Minister John Mangwiro, vaccination will be carried out in three phases, starting with "frontline workers at significantly high risk of COVID-19."
They include health care and funeral parlor workers, immigration, customs, security and ports of entry personnel, Mangwiro added.
He said the second round of the vaccination rollout "will cater for lecturers, all school staff population and other staff at medium risk depending with epidemiological picture of the disease," while the third round "will target those at relatively low risk until everyone is covered."
Zimbabwe has so far reported a total of 35,172 coronavirus cases, including 1,400 deaths and 30,601 recoveries.