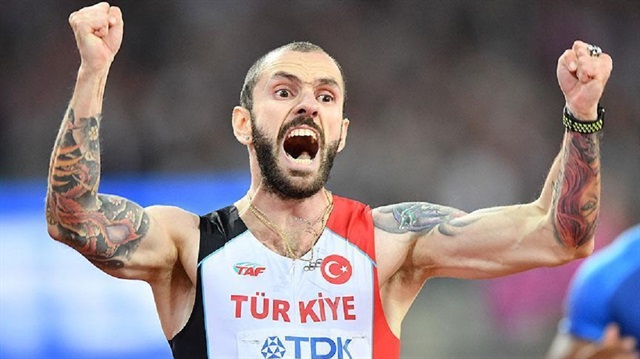 Ramil Guliyev, a Turkish world champion sprinter, is among the nominees for 2017's European Athletics Golden Tracks awards.
Guliyev, who is originally from Azerbaijan but competes for Turkey, secured the country's first gold medal in the men's 200 meters at the IAAF World Championships in London in August.
A member of Turkey's Fenerbahce sports club, Guliyev finished in 20.09 seconds, ahead of South African Olympic champion Wayde van Niekerk, who took silver in 20.11 seconds.
The European Athletics Golden Tracks awards will be presented during a televised gala evening in Vilnius, Lithuania on Saturday Oct. 14.
"As part of the voting process, fans are able to cast their vote in the four categories across our Facebook and Twitter pages," organizers have said.
Social media votes will account for 25 percent of the general vote, which will be open until Sept. 26.