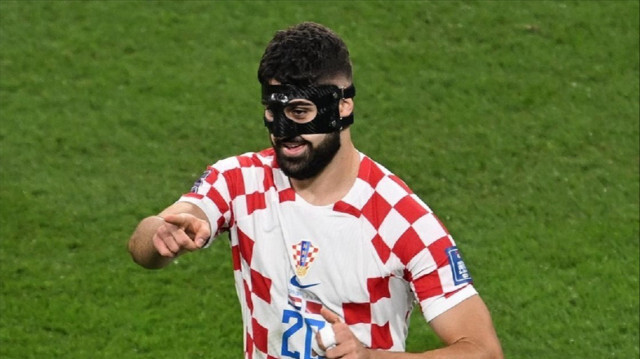 Croatian central defender Josko Gvardiol
Croatian central defender Josko Gvardiol on Saturday donated his RB Leipzig jersey for the earthquake victims in Türkiye.
"Thanks Gvardiol... Croatian national team and RB Leipzig star Josko Gvardiol…," Turkish ambassador to Zagreb Yavuz Selim Kiran said on Twitter.
Kiran added that Gvardiol sent his no. 32 Leipzig jersey and his solidarity message to the Turkish Embassy in Zagreb so that all proceeds from the shirt's sale will go to the disaster victims in Türkiye.
Gvardiol, 21, left Dinamo Zagreb for RB Leipzig in 2021.
He played 73 matches to score four goals for the German club.
Gvardiol played for Croatia in the 2022 FIFA World Cup to help his nation win a bronze medal in Qatar.
More than 44,200 people have been killed in the quakes that hit southern Türkiye on Feb. 6.
The 7.7 and 7.6 magnitude quakes were centered in Kahramanmaras and struck 10 other provinces -- Adana, Adiyaman, Diyarbakir, Elazig, Hatay, Gaziantep, Kilis, Malatya, Osmaniye and Sanliurfa.
#
Turkish ambassador to Zagreb
7 months ago