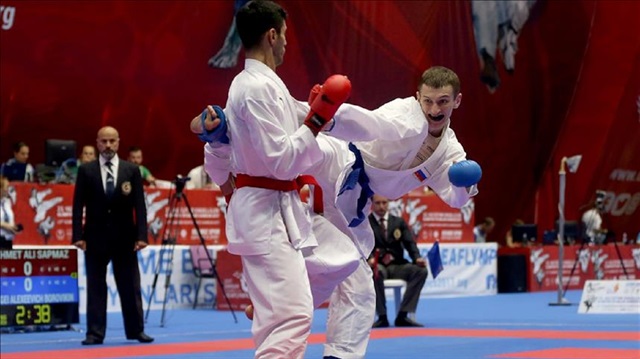 After winning a silver medal in the Summer Deaflympics, Mehmet Ali Sapmaz has his sights set on gold at the games in 2021.
"I will win the gold medal in the next organization," Sapmaz promised after his defeat to his Russian opponent, Sergey Alexeevich Borovikin, in the 67-kilogram weight class of the karate competition.
Karate is a "philosophy of life", according to the hearing impaired silver medalist. "Karate means discipline for me."
The second-place media is not the first for Sapmaz who clinched silver in the 22nd Deaflympics in the individual and team categories in the Bulgarian capital of Sofia in 2013.
Turkey participated in the Deaflympics for the first time in 1989 and has won 84 medals, including 17 gold. At total of 33 medals were won by Turkish athletes in the Sofia Games.
The first Deaflympics was organized by the International Committee of Sports for the Deaf in Paris in 1924.
From those humble beginnings, the latest games that has grown into the world's third largest sporting organization, began Tuesday in Samsun with more than 3,000 athletes from 97 countries participating.
It is set to run through July 30.