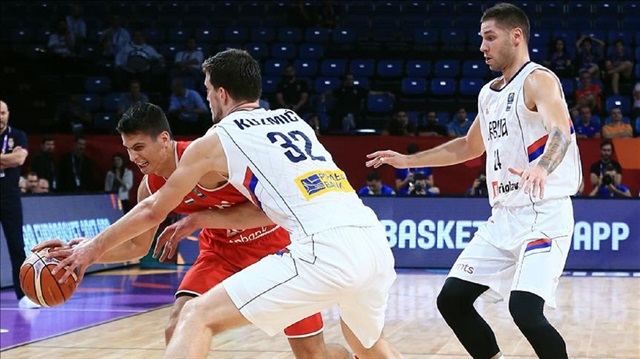 Serbia and Latvia defeated their opponents on Sunday to advance to EuroBasket 2017 quarter finals.
The tournament, which continues in Istanbul's Sinan Erdem Dome, saw a dominant Latvian team over Montenegro, which they won the match by 32 points, 100-68.
Janis Timma scored 21 points for Latvia, Kristaps Porzingis added 19 points in the victory.
In the next match of the day, Serbia defeated Hungary 86-78 to move on to the quarter finals.
Center Ognjen Kuzmic scored 17 points, while Bogdan Bogdanovic was on top form, scoring 17 points and dishing out 6 assists.
On Saturday, Italy, Germany, Greece and Slovenia were the other teams to continue in the quarter finals phase.