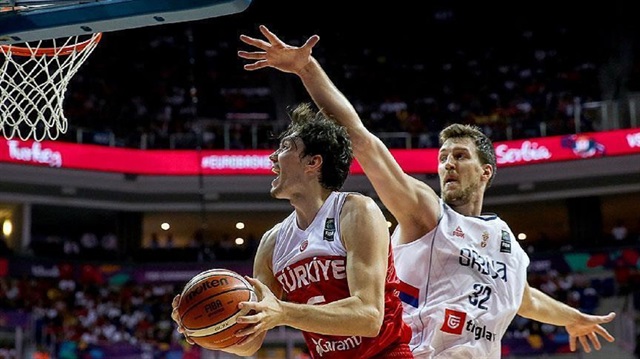 Serbia's National Basketball Team on Monday night defeated Turkey 80-74 in a EuroBasket 2017 Group D match played in Istanbul.
This is the Serbian team's second victory in its third game in the group.
In its three games so far, the Turkish team has only defeated Great Britain in Sunday's match. Every team plays five games at the group level to advance to the final phase.
In its next Group D battle, Turkey will face Belgium on Tuesday, where a victory would be a great morale-booster for the Crescent-Star team before the final match of the group phase.
The FIBA EuroBasket 2017 is being held in Turkey's tourist attraction metropolis of Istanbul, the Finnish capital Helsinki, Tel Aviv, Israel, and the northwestern Romanian city of Cluj-Napoca.
The tournament will end on Sept. 17 with its final match in Istanbul.