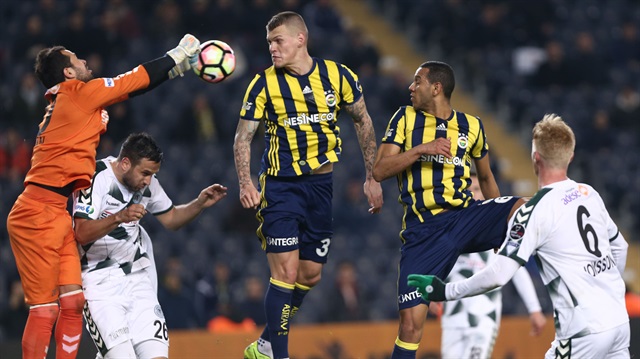 Fenerbahce v Atiker Konyaspor - Turkish Spor Toto Super Lig
Turkish clubs have lagged behind expectations in terms of their financial balance, European football's governing body said in a news conference.
At the 2nd International Football Summit held at Halic Congress Center in Istanbul on Monday, UEFA head of club licensing and financial fair play, Traverso highlighted the contrast between Turkish and European clubs in terms of handling their financial budget these past five years.
"Turkey is the only country where club debts and liabilities are bigger than club assets", said Andrea Traverso.
"European clubs improved substantially overall while aggregated loses of Turkish clubs quintupled," he added.
The financial debts of Turkish club have increased from €40 million ($43 million) to €200 million ($215 million) for the past five years.
"The Turkish league is non-profitable due to 13 clubs operating in deficit. The level of commercial debt to long-term assets is the highest," he added.
He attributed this high level of debt to exchange rate fluctuations of the Turkish lira.
"Turkey is among one of the seven leagues to pass the €5 million revenue mark," he stressed however.
6 yıl önce