Rally Turkey Day 2: Lappi storm continues
Championship leader Tanak lives nightmare after suffering technical problem in his Toyota Yaris at SS9
NEWS SERVICE,  
AA  
Saturday 16:10, 14 September 2019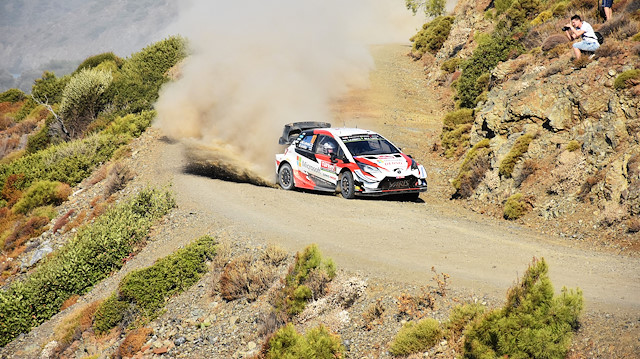 World Rally Championship (WRC)
First day leader and Citroen driver Esapekka Lappi secured his leading position on the second day of Rally Turkey with an overall of 2:40:15.6, with three more stages to go on Saturday.
Yesilbelde 1 (SS8), Datca 1 (SS9) and Kizilan 1 (SS10) stages have completed so far. The drivers will return to the garages to get prepared for the afternoon action where these three stages will be repeated once more.
After passing the most challenging, rocky and dusty stages of Rally Turkey on Friday, drivers are showing more pace at the second day.
The sixth-time World Champion Sebastien Ogier topped the SS2 but his gap with the leader grow from 2.2. to 10.2 seconds after SS10, while Andreas Mikkelsen was the fastest in the SS9 in his Toyota Yaris. Current Rally Turkey leader Lappi finished SS10 fastest.
Championship leader Ott Tanak stopped at the SS9 due to a technical problem in his car and he finished the morning trio 16 minutes 02.2 seconds behind the leader.
"I came here, started to put the helmets on sitting in the car and nothing happens, we can't fire it up," Tanak explained as to why he retired.
"Something electrical I guess, everything is in safe mode. Five kilometers before we did the refuel, stopped and started again and it was okay.
"These things keep happening to us. We just need to stay strong and be over it, but it's difficult to fight for a championship with so many issues like that," Tanak said, referring to the impact on his title quest.
The second-placed man Thierry Neuville lost 5 positions after Friday and remains as 8th fastest on the overall timetable. Ogier will take advantage from his rivals' misfortunes.
International Automobile Federation (FIA) President Jean Todt also paid a visit to Rally Turkey on Saturday. Todt meet with the drivers and journalists in the Asparan Service Park and media zone. He will also attend to the podium ceremony on Sunday after drivers will compete in last 4 stages.
Here are the leading times of the second day's overall so far:
1. Esapekka Lappi (Citroen C3) 2:40:15.6
2. Sebastien Ogier (Citroen C3) 10.2
3. Andreas Mikkelsen (Hyundai i20) 1:08.1
4. Teemu Suninen (Ford M-Sport) 1.20.7
5. Dani Sordo (Hyundai i20) 2:10.9
6. Jari-Matti Latvala (Toyota Yaris) 2:36.6
7. Kris Meeke (Toyota Yaris) 2:36.7
8. Thierry Neuville (Hyundai i20) 4:50.5
9. Pontus Tidemand (Ford M-Sport) 5:36.8
10. Ott Tanak (Toyota Yaris) 16:02.2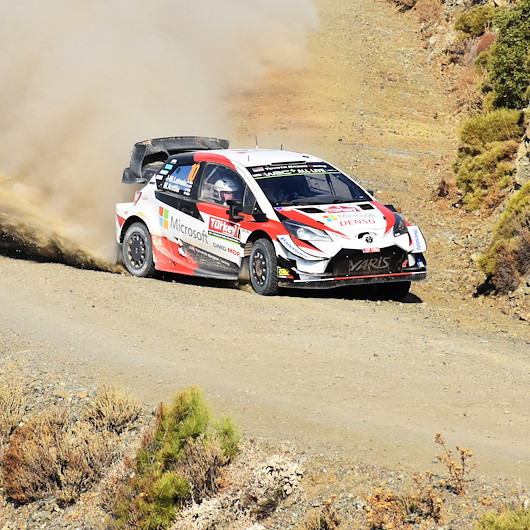 Rally Turkey Day 2: Lappi storm continues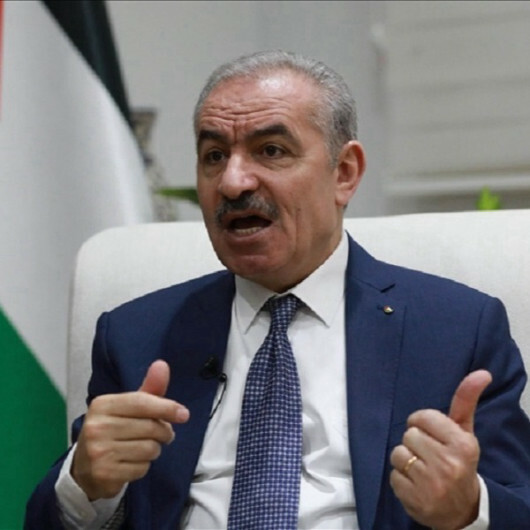 Palestine 'worried' over possible relocation of British Embassy to Jerusalem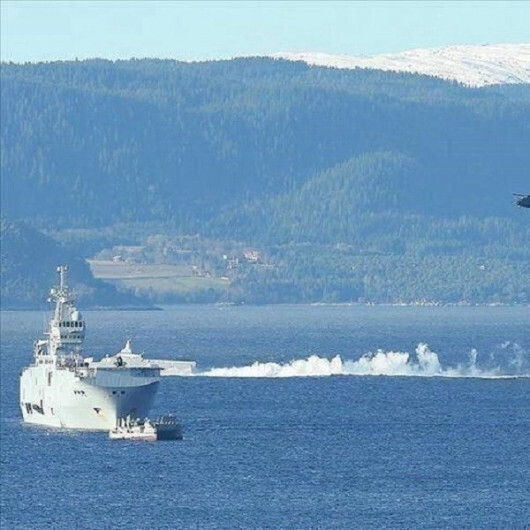 Sweden dispatches special diving vessel to area of pipeline leaks
Russia closely following Ukraine's NATO bid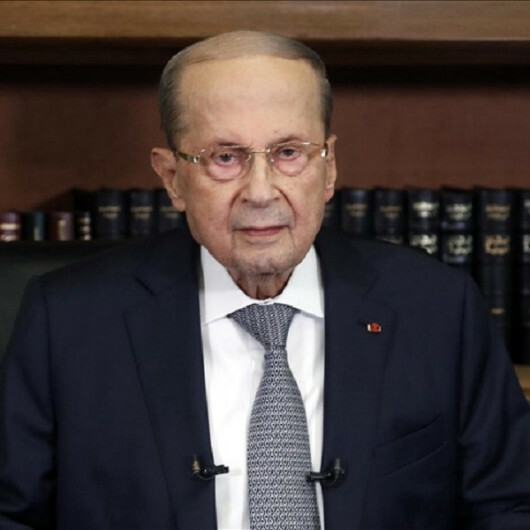 Lebanon says no partnership on maritime border with Israel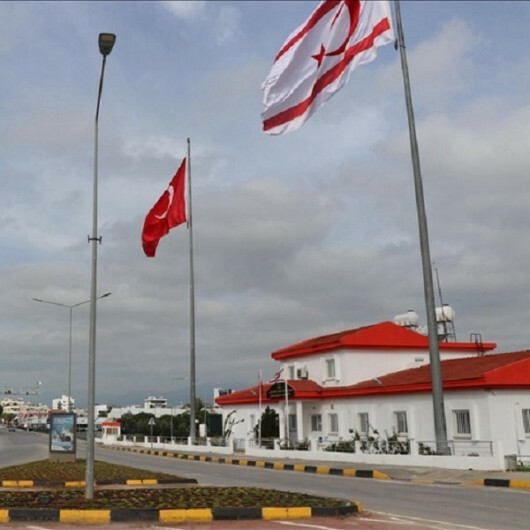 Northern Cyprus decries inclusion of Greek Cypriot administration in US military partnership program