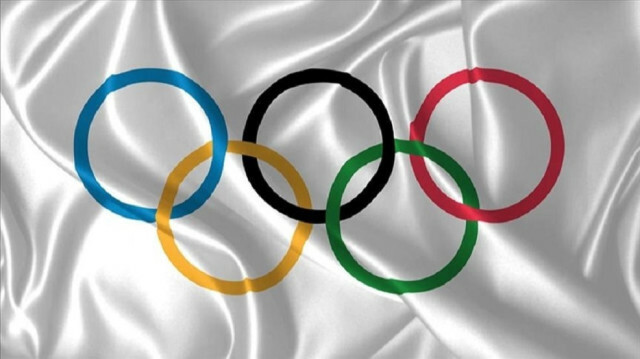 As the 2020 summer Olympics in Japan's capital approach, participants from Turkey will seek to add to the country's total of 91 medals, won by 73 athletes.
The 32nd Summer Olympic Games, which should have been held last year under normal conditions but were postponed to this year due to coronavirus pandemic, are set to start on July 23 and run until Aug. 8 in Tokyo.
Turkey will pursue medals with 108 athletes participating in 18 different branches in the games.
The Tokyo Olympic Games will be the 23rd organization with Turkey participating.
Turkey has won 39 gold, 25 silver, and 27 bronze in these organizations.
- First medal won in wrestling
Turkey won their first medal in Olympic history in wrestling.
Turkish athletes, unable to win any medals in the first four Olympics they took part in, experienced their first medal pride at the 1936 Berlin games.
National wrestler Ahmet Kirecci became the first athlete to take the podium on behalf of Turkey with the bronze.
Wrestling was also the branch that won Turkey its first gold medal in history during those games in 1936.
Wrestler Yasar Erkan achieved another success by winning the gold in the 61-kilo freestyle.
- First medal for women in 1992
A Turkish female athlete won an Olympic medal for the first time in 1992.
Hulya Senyurt took home the bronze for Turkey in judo.
The first gold medal to go to a Turkish female athlete was in the 2004 summer Olympics.
Nurcan Taylan placed 1st in weightlifting at the games held in Athens, making history as Turkey's first woman gold medalist.
- Most successful branch: Wrestling
Turkey's most successful branch in the Olympics is wrestling.
Wrestlers won 63 of the 91 medals won by Turkish athletes.
They succeeded in bringing home 29 gold, 18 silver, and 16 bronze medals for Turkey.
Also, Turkish athletes won 11 medals in weightlifting, seven in taekwondo, five in boxing, three in athletics, and two in judo.
- Gold-winning streak of Naim Suleymanoglu, Halil Mutlu
Turkish weightlifters Naim Suleymanoglu and Halil Mutlu, who won three gold medals each, went down in history as the athletes who took the podium the most.
Suleymanoglu took his place at the top three times in a row in 1988 Seoul, 1992 Barcelona, and 1996 Atlanta, writing his name in both Turkish and world sports history in golden letters.
Mutlu repeated Suleymanoglu's success, winning gold medals in the 1996 Atlanta, 2000 Sydney, and 2004 Athens games.
- 85 medals from men, six from women
Female Turkish athletes have won six Olympic medals, while their male counterparts won 85 of the country's total.
Turkish female athletes won one gold, two silver and three bronze medals in total.
Nurcan Taylan (weightlifting-gold), Azize Tanrikulu (taekwondo-silver), Nur Tatar (taekwondo-silver-bronze), Hulya Senyurt (judo-bronze), and Hamide Tosun (taekwondo-bronze) received the medals.
Throughout the country's history, 73 of its athletes experienced the joy of medal-winning on behalf of Turkey in the Olympics.
- Turkey's pride with Olympic medals
The Turkish athletes who won medals for Turkey in the Olympic Games and their branches are as follows:
Gold medals (39):
Olympic Branch Athlete
1936 Berlin Wrestling Yasar Erkan
1948 London Wrestling Yasar Dogu
1948 London Wrestling Nasuh Akar
1948 London Wrestling Mersinli Ahmet Kirecci
1948 London Wrestling Mehmet Oktay
1948 London Wrestling Gazanfer Bilge
1948 London Wrestling Celal Atik
1952 Helsinki Wrestling Hasan Gemici
1952 Helsinki Wrestling Bayram Sit
1956 Melbourne Wrestling Mustafa Dagistanli
1956 Melbourne Wrestling Mithat Bayrak
1956 Melbourne Wrestling Hamit Kaplan
1960 Roma Wrestling Tevfik Kis
1960 Roma Wrestling Muzahir Sille
1960 Roma Wrestling Mustafa Dagistanli
1960 Rome Wrestling Mithat Bayrak
1960 Roma Wrestling İsmet Atli
1960 Roma Wrestling Hasan Gungor
1960 Roma Wrestling Ahmet Bilek
1964 Tokyo Wrestling Kazim Ayvaz
1964 Tokyo Wrestling Ismail Ogan
1968 Mexico City Wrestling Mahmut Atalay
1968 Mexico City Wrestling Ahmet Ayik
1988 Seoul Weightlifting Naim Suleymanoglu
1992 Barcelona Weightlifting Naim Suleymanoglu
1992 Barcelona Wrestling Mehmet Akif Pirim
1996 Atlanta Weightlifting Naim Suleymanoglu
1996 Atlanta Weightlifting Halil Mutlu
1996 Atlanta Wrestling Hamza Yerlikaya
1996 Atlanta Wrestling Mahmut Demir
2000 Sydney Weightlifting Halil Mutlu
2000 Sidney Wrestling Hamza Yerlikaya
2000 Sydney Judo Hüseyin Ozkan
2004 Athens Weightlifting Halil Mutlu
2004 Athens Weightlifting Taner Sagir
2004 Athens Weightlifting Nurcan Taylan
2008 Beijing Wrestling Ramazan Sahin
2012 London Taekwondo Servet Tazegul
2016 Rio Wrestling Taha Akgul

Silver medals (25):
Olympic Branch Athlete
1948 London Wrestling Muhlis M. Tayfun
1948 London Wrestling Kenan Olcay
1948 London Wrestling Halit Balamir
1948 London Wrestling Adil Candemir
1956 Melbourne Wrestling Riza Dogan
1956 Melbourne Wrestling Ibrahim Zengin
1960 Roma Wrestling Hamit Kaplan
1960 Roma Wrestling İsmail Ogan
1964 Tokyo Wrestling Ahmet Ayik
1964 Tokyo Wrestling Hasan Gungor
1964 Tokyo Wrestling Huseyin Akbas
1972 Munich Wrestling Vehbi Akdag
1988 Seoul Wrestling Necmi Gencalp
1992 Barcelona Wrestling Kenan Simsek
1992 Barcelona Wrestling Hakki Basar
1996 Atlanta Boxing Malik Beyleroglu
2004 Athens Wrestling Seref Eroglu
2004 Athens Taekwondo Bahri Tanrikulu
2004 Athens Boxing Atagun Yalcinkaya
2004 Athens Athletics (Hammer) Esref Apak
2008 Beijing Taekwondo Azize Tanrikulu
2012 London Taekwondo Nur Tatar
2016 Rio Weightlifting Daniyar Ismayilov
2016 Rio Wrestling Riza Kayaalp
2016 Rio Wrestling Selim Yasar

Bronze medals (27):
Olympic Branch Athlete
1936 Berlin Wrestling Mersinli Ahmet Kirecci
1948 London Wrestling Halil Kaya
1948 London Athletics Ruhi Sarialp
1952 Helsinki Wrestling Adil Atan
1956 Melbourne Wrestling Huseyin Akbas
1956 Melbourne Wrestling Dursun Ali Egribas
1964 Tokyo Wrestling Hamit Kaplan
1984 Los Angeles Wrestling Ayhan Taskın
1984 Los Angeles Boxing Turgut Aykac
1984 Los Angeles Boxing Eyup Can
1992 Barcelona Judo Hulya Senyurt
1992 Barcelona Wrestling Ali Kayali
1996 Atlanta Wrestling Mehmet Akif Pirim
2000 Sydney Wrestling Adem Bereket
2000 Sydney Taekwondo Hamide Tosun
2004 Athens Wrestling Mehmet Ozal
2004 Athens Wrestling Aydin Polatci
2004 Athens Weightlifting Reyhan Arabacioglu
2004 Athens Weightlifting Sedat Artuc
2008 Beijing Boxing Yakup Kilic
2008 Beijing Taekwondo Servet Tazegul
2008 Beijing Wrestling Nazmi Avluca
2012 London Wrestling Riza Kayaalp
2016 Rio Wrestling Cenk Ildem
2016 Rio Wrestling Soner Demirtas
2016 Rio Taekwondo Nur Tatar
2016 Rio Athletics Yasmani Copello Escobar
*Writing by Selcuk bugra Gokalp in Ankara