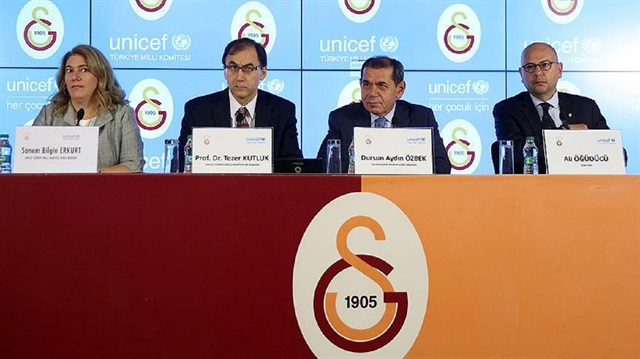 Turkish sports club Galatasaray on Wednesday signed a cooperation agreement with UNICEF to raise awareness about children's rights.
The agreement was signed at the Turk Telekom Stadium in Istanbul in the presence of Dursun Ozbek, chairman of the club, and Tezer Kutlu, chairman of the Turkish National Committee for UNICEF.
Ozbek said Galatasaray was the fourth club after Barcelona, Manchester United and Olympiacos, to sign the agreement.
"Investing in today's children is to make sure fans and athletes are better equipped tomorrow. Through UNICEF, Galatasaray aims to help all our children including those who have been separated from their countries," Ozbek said.
Kutlu said that due to the efforts of UNICEF, deaths in children under the age of five had declined by more than 50 percent in the past 30 years, especially after the 1990.
"UNICEF's mission is to reach children in difficult situations. [It] has contributed a lot to provide vaccination to children," Kutlu said.