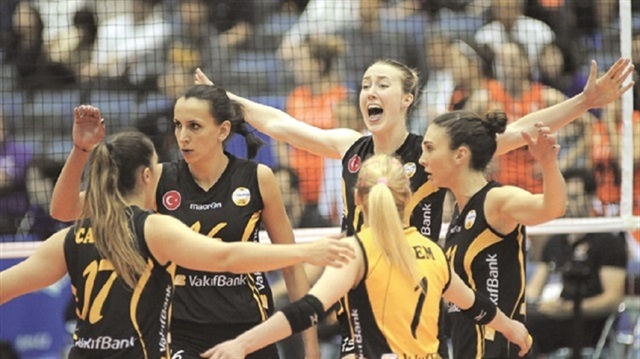 Turkish volleyball team Vakıfbank defeated Brazilian Rexona-Sesc in the final game of FIVB Women's Club World Championship in the Japanese city of Kobe on Sunday.
Vakıfbank won on sets with scores of 25-19, 25-21 and 25-21, marking a final score of 3-0 against Rexona-Sesc.
Vakıfbank's Chinese volleyball player Ting Zhu played a crucial role in the victory by scoring 19 points.
This was Vakıfbank's second victory in the championship. The team had also won the event in 2013.
The team also won the CEV Women's Champions League this season.
So far, it has won the Champions League three times, Club World Championship two times, European Challenge Cup and Europe Top Teams Cup one time each.