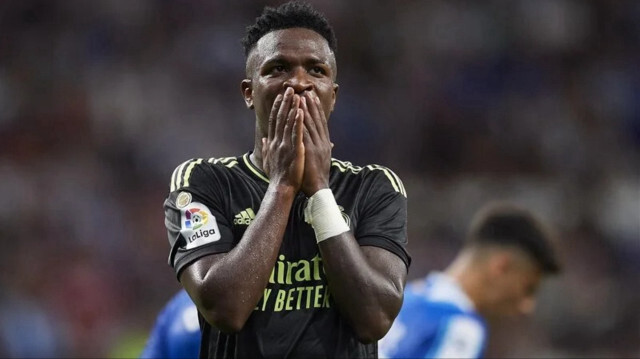 Real Madrid player Vinicius Jr.
Valencia's Mestalla stadium will be partially closed for the next five matches over racist abuse by the club's fans against Real Madrid player Vinicius Jr., the Royal Spanish Football Federation (RFEF) announced on Tuesday.
In a statement, the federation singled out the stadium's southern Mario Kempes stands, where it said fans hurled objects and racist slurs against Vinicius during the Spanish La Liga match on Sunday between the two sides.
A €45,000 ($48,525) fine was also imposed on the home team.
The RFEF also rescinded the red card against Madrid's Brazilian star, who was subjected to racist taunts for almost half an hour during the game.
Under the new decision, Vinicius will be able to play in Wednesday's La Liga game against Rayo Vallecano.
After the 67th minute in Sunday's game, the stands began to chant racist taunts at Vinicius, who had won a free kick for Real Madrid.
The match had to be stopped for nine minutes as the insults continued.
Vinicius was initially shown a yellow card for lashing out at Hugo Duro during a scuffle.
Upon inspection by the video assistant referee (VAR), the card turned into a direct red in the 97th minute.
#
Royal Spanish Football Federation
8 days ago