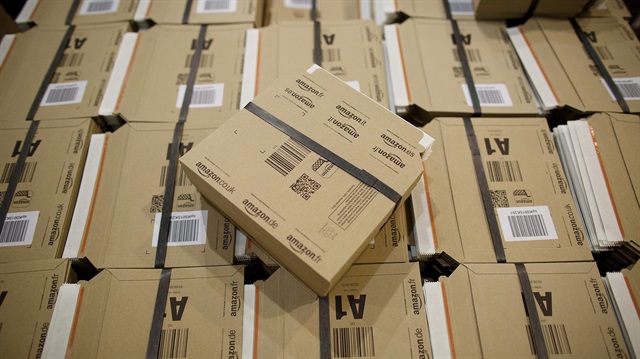 Amazon.com Inc. slashed prices on many grocery items Monday as the new owner of Whole Foods Market.
Its $13.7 billion acquisition of Whole Foods officially closed Monday following approvals from the latter's board of directors and government regulators. The companies announced that the prices of some products at Whole Foods would be reduced, but it appears that the list of cheaper foodstuffs is even longer than first announced.
At some stores, Whole Trade bananas were selling for 49 cents per pound, a 38 percent decrease from 79 cents a week ago. Organic apples were selling for $1.99 per pound, down 43 percent from $3.49. The price of organic rotisserie chicken was slashed 29 percent from $13.99 each to $9.99, while the cost of Atlantic salmon filets dropped sharply from $14.99 to $9.99 per pound.
Stores in different regions appear to have different pricing, however.
Hinting at how Amazon plans to cross-promote its own products in Whole Foods stores, shoppers saw displays for Amazon's Echo and Echo Dot smart speakers. Jokingly advertised as "farm fresh", they were being sold for $99.99 and $44.99 respectively, down from $179.99 and $49.99.
The high prices at Whole Foods had caused some to dismiss the chain as "Whole Paycheck", a stigma Amazon apparently desires to shake.
"We're determined to make healthy and organic food affordable for everyone," Jeff Wilke, CEO of Amazon's Worldwide Consumer business, said in a statement last week. "Everybody should be able to eat Whole Foods Market quality – we will lower prices without compromising Whole Foods Market's long-held commitment to the highest standards."
Amazon stock grew 0.08 percent to close Monday at $946.02.
Shares of several other grocery chains dropped amid the acquisition's close. Retailer SuperValu's stock closed at $19.76, a 2.23 percent decrease, while Sprouts Farmers Market stock plunged nearly 10 percent to close at $19.72.