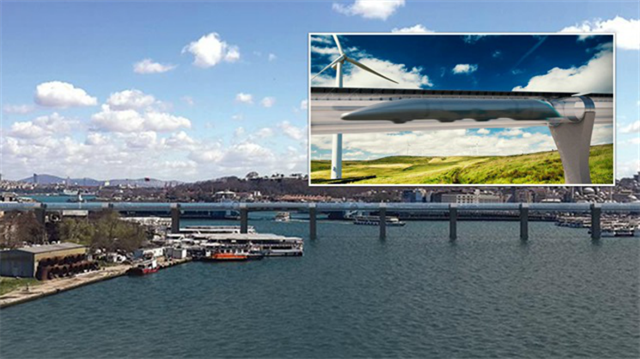 The six-hour travel time between Ankara and Istanbul may be reduced to 25 minutes if the Hyperloop high-speed ground vehicle project becomes a reality.
A global competition for Silicon Valley inventor Elon Musk's latest dream to build an extremely high-speed ground vehicle line is being staged at Texas A&M University. A group of students from Istanbul Technical University (ITU) who also have made their prototype design have passed all stages to compete in the final stage of the "SpaceX Hyperloop Pod Competition.
The ITU team, named ITU Sci-X team, will compete with 127 teams from around the globe for the fastest ground road project, which can be four times faster than passenger aircraft.
Elon Musk is the chief architect of electric car Tesla's developer team and Silicon Valley's partner.
A total of 1,200 teams attended to 'SpaceX Hyperloop Pod Competition Weekend' in Houston, Texas. ITU Sci-X Hyperloop Pod Design Team exhibited its project in America and told the world's leading scientists about the details of their project. Now they are waiting for the final stage of the competition, which will be held in June this year.
If 'Hyperloop' takes shape, travel time between Istanbul and Ankara will shrink to 25 minutes from six hours.