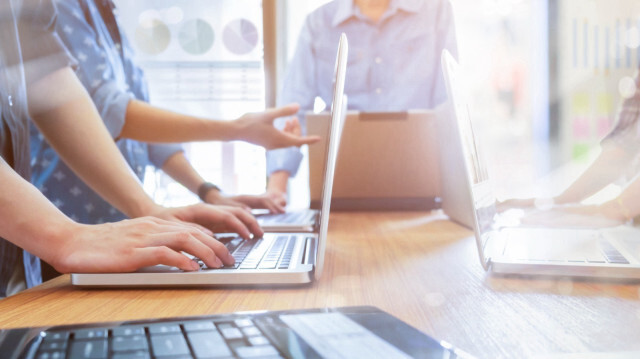 The digitalized world accelerated corporate innovation efforts: MUSIAD
The process of digitalization, which gained momentum after the pandemic, caused changes in the ways we understand corporate work. This process also affects corporate innovation and management activities. At this juncture, the importance of innovative perspectives and technology is increasing with every passing day.
Epidemic diseases, which disrupted our personal and professional lives, brought along institutional innovations in the way we do business. Thus, rapidly transforming and developing technology has forced so many sectors to adapt quickly. So much so that digital platforms, the use of which has increased in the interim, have brought about a sea change in our cinema and television habits, while online meetings and remote working models have saved time and brought people together in the virtual world.
In this context, institutional structures have to integrate their systems into the new world that is formed. However, digitalized and traditional management approaches sometimes clash, bringing about new risks.
MUSIAD Private Secretary Selçuk Şenel stressed the importance of human relations by noting that digitalism has moved to a different dimension, particularly during the pandemic.
"It may not always be easy to manage the situation, events, process, and people correctly and strategically, and the technology and management approach should be built on a corporate structure that renews itself and closely follows the latest innovations," continued Şenel.
Noting that training, seminars, and studies on corporate innovation and management in public and private companies, as well as non-governmental organizations, have gained importance since the pandemic, Şenel argued that more systematic corporate governance understandings can be created by blending innovative perspectives and traditional structures.
Şenel also underlined that the new management approach and traditional management trends that emerged with digitization will not cause any conflict when the appropriate ground is laid, "Managers should also familiarize themselves with the changing trends as well as the corporate structures. The development of the person who takes the initiative is very important. A good manager should keep abreast with technology and the world, strengthen human relations, know their job very well in theory and practice, and constantly improve themselves," he concluded.
6 ay önce