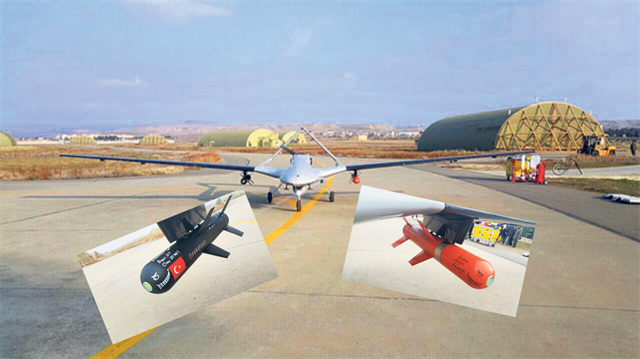 Turkey successfully test-fired its first domestic long ranged anti-tank missile, UMTAS, from a domestically built armed drone on Wednesday.
The air to ground and ground to ground, 8 km ranged missile was developed by Turkish armor and missile manufacturer Roketsan.
Roketsan developed the missile system primarily for use from Turkey's domestic attack helicopters, but by using advanced technology the arms manufacturer integrated it to other platforms like armed drones.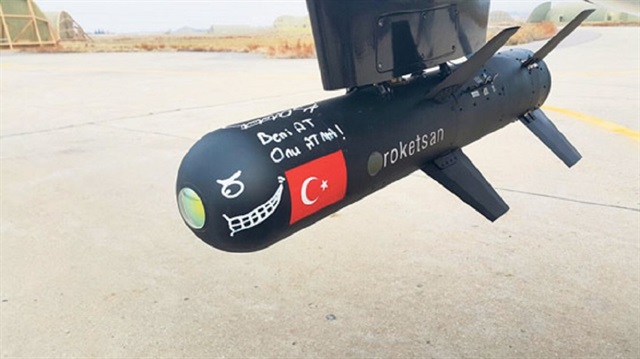 In the first test fire, two missiles were fired from a Bayraktar TB2 type unmanned aerial vehicle, manufactured by Turkish Kale-Baykar joint venture for Turkish military, and struck targets with pinpoint accuracy.
The UMTAS missile has a maximum range of 8 km and minimum range of 500 m with the ability to attack in all types of weather conditions.
It can be used in Fire and Forget and Fire and Update modes, with the flexibility provided by its target update capability, offers to fire behind the mask position, fire against targets hiding behind mask and adjust hit point and damage assesment capability.
The missile can be used against armored targets from air to surface and surface to air fire with its Imaging Infrared Seeker and Laser Seeker options.
Turkey has been negotiating for seven years to buy armed drones from the United States, but the new test indicated that Turkish armed forces will use its domestic drone as well as domestic missiles.
Turkish military also begun using domestically built National Attack Helicopters (T – 129) in anti-terror operations in 2014.