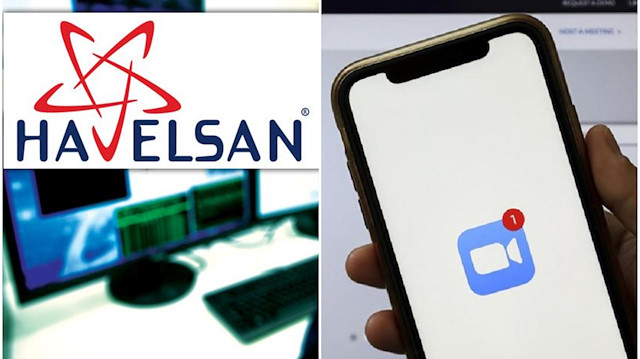 Turkish defense technologies company HAVELSAN announced on Friday that it has begun to develop a new domestic video conferencing service, in a bid to offer alternatives to leading platforms such as "Zoom" amid rising concerns about privacy and security issues.
Ahmet Hamdi Atalay, the general manager of Havelsan, said on his official Twitter account that the company is working on a project called "Dialogue," which is expected to be launched in the near feature.
He also criticized recent security breaches and data protection problems of popular video conferencing services.
The video conferencing app, Zoom, has soared in popularity since the beginning of the worldwide coronavirus lockdown, reaching 300 million daily meeting participants in the last three weeks.
However, it has also experienced backlash as the increased use exposed privacy and security flaws.
Zoom drafted a 90-day plan to fix the security issues, but in the meantime, the thirty-fold jump in traffic has required more computing power.
Alphabet Inc's Google on Wednesday said any user will soon be able to host free video conferences on Meet, turning its previously business-only tool into a bigger rival to Zoom and others battling for users during the coronavirus outbreak.
Zoom was banned by many schools around the world, Elon Musk's venture SpaceX, Asia-focused bank Standard Chartered as well as governments in Germany, Taiwan and Singapore