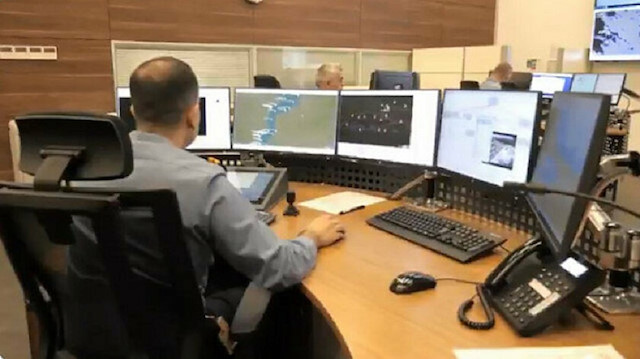 Turkey's coastal radar surveillance system project, which aims to detect illegal activities along western shores, has received its first software package, the country's Defense Industry Director said on Sunday.
"Turkey's territorial waters and coasts will be safer now with the implementation of domestic systems. We've currently delivered the first software package of 'The Coastal Surveillance Radar System Project' to the Turkish Coast Guard Command. It will entail surveillance stations equipped with radar, electro-optic and other sensors," İsmail Demir announced on his official Twitter account.
The coastal surveillance system project (SGRS) aims to halt illegal activities, in mostly western Turkish waters, such as immigration, smuggling and unauthorized fishing by providing 24/7 surveillance.
Turkey's leading defense company HAVELSAN developed the project's software components, while the country's defense giant ASELSAN produced its radar and electro-optical systems.
Karasularımız ve sahillerimiz yerli sistemlerle artık daha güvenli olacak. 🌊🚢🇹🇷

Radar, elektro-optik ve diğer sensörlerle donatılacak istasyonlardan oluşacak Sahil Gözetleme Radar Sistemi Projemizin ilk yazılım paketini Sahil Güvenlik Komutanlığımıza teslim ettik. pic.twitter.com/xaJBXh5zyz

— Ismail Demir (@IsmailDemirSSB) June 7, 2020