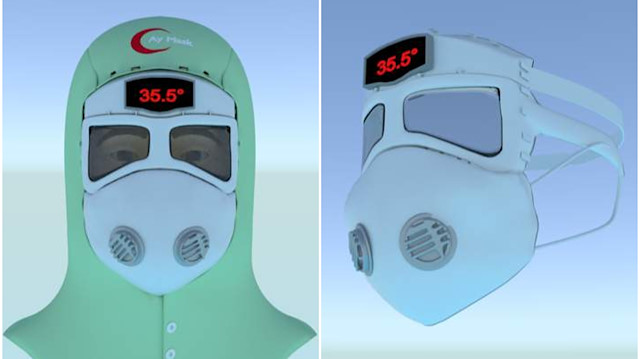 A Turkish tech enterprise operating in the eastern province of Van has developed an artificial intelligence-based face mask designed to help combat infectious disease outbreaks and other potential public health emergencies.
The smart mask, which is integrated with a digital fever detection system, can measure body temperature both manually and automatically by scanning faces using sensor technology, Mustafa Çalış, the general manager of Teklink Telecom Corporation, said.
"The product contains a protective digital mask, N95 mask, goggles, thermometer, gas filter and sensors that can detect bacteria in the mouth. The N95 mask has user-modifiable features," the company said on its official website.
Powered by artificial intelligence, it is also capable of transferring the collected data into a designated institution's computer upon request.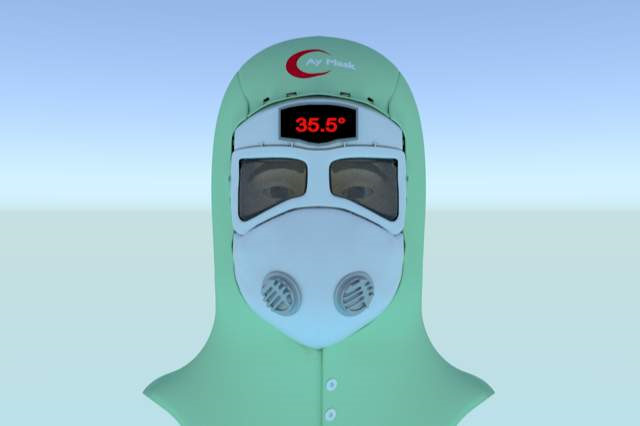 The Bluetooth feature enables an automatic communication system between mobile phones, apps and the mask.
Thanks to its modular design, the smart masks can be also dismantled and each piece can be used individually, according to specific needs in a variety of areas such as factories and mines. Users can also add extra features or tools to the products.
The company has produced 50 prototypes of the AI smart masks and expects to begin mass-production in August, according to reports.