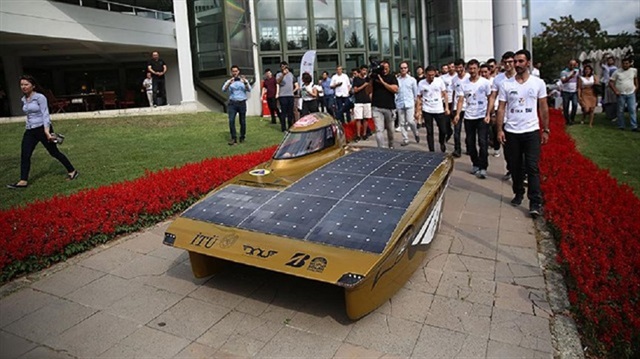 Istanbul Technical University's (ITU) Solar Car Team, Turkey's first internationally awarded solar car team prepares to take part in "World Solar Challenge 2017," which will be held in Australia on Oct. 8-15, with their eighth solar vehicle "B.O.W ISTKA."
Supported by the Ministry of Development and Istanbul Development Agency (ISTKA) and designed by ITU's Solar Car Team, "B.O.W ISTKA" was launched at Istanbul Technical University.
The students produced a significant work as a result of an intensive one-and-a-half year study, ITU's Vice Rector Prof. Dr. Tayfun Kındap said.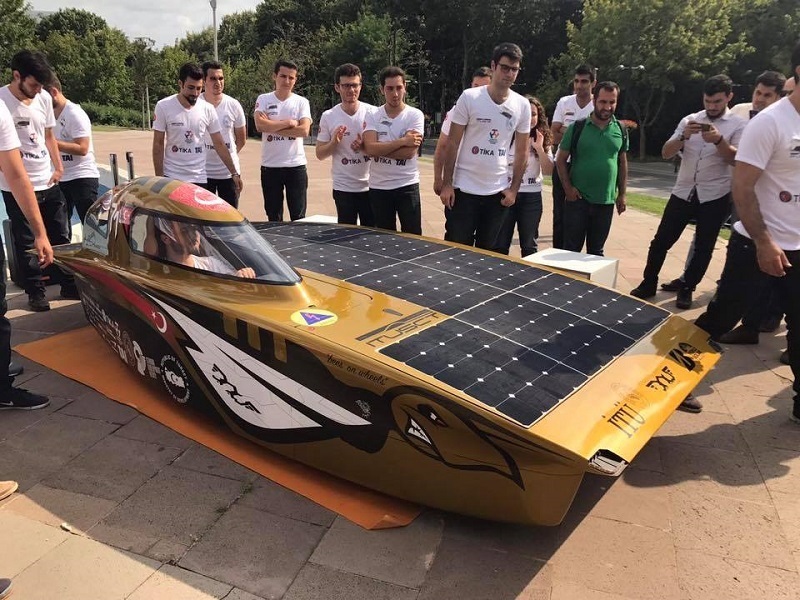 "Our students join world championships with the vehicles they develop. They are ready to take part in a competition which will be held in Australia with a new generation solar car. We are proud of them."
Prof. Dr. Kındap also expressed his gratitude to the sponsors who supported the development of the solar car.
Eight hundred kilometers on a sunny day
"B.O.W ISTKA" has been developed more than any other vehicle manufactured in ITU, said Yunus Emre Çiçek, one of the 21 members of the ITU Solar Car Team. He noted that they made progress up to 15 percent in the aerodynamics of the vehicle, and overall have made a 90 percent renovation. New embedded system software, new processors and technology have been used in developing the car, he added. The car can cover a distance of approximately 800 kilometers daily.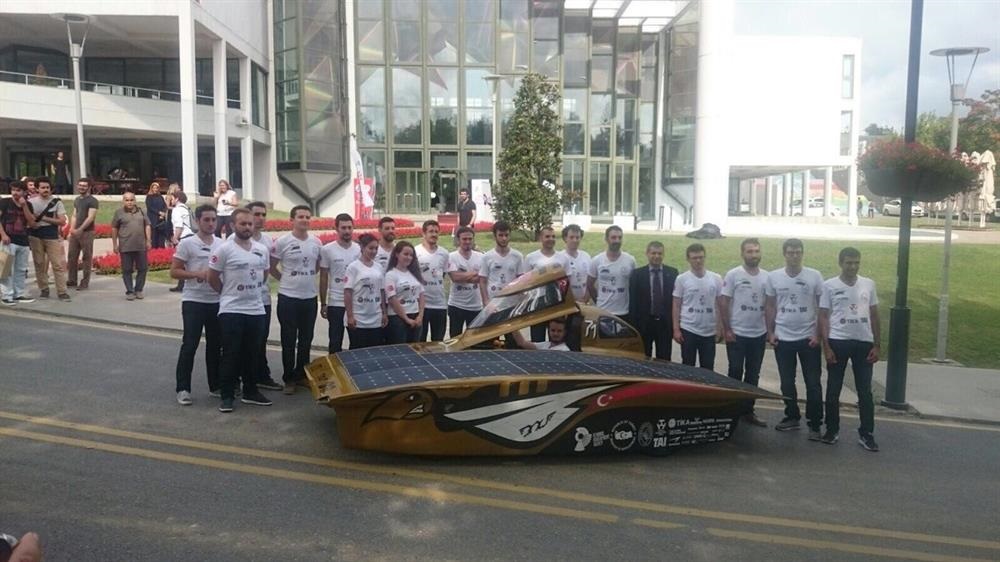 The World Solar Challenge 2017 which will be held in Australia is a competition which has been organized since 1987, every two years.
ITU's Solar Car Team, has participated twice before, and, is the only Turkish team which will participate in the acclaimed competition.