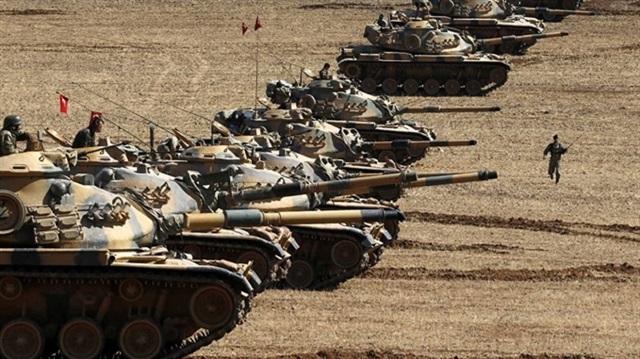 At least 15 Daesh terrorists were neutralized in northern Syria as part of the ongoing Operation Euphrates Shield, according to the Turkish military.
In addition, 278 Daesh targets, including the terror group's shelters, headquarters, defense positions and vehicles, were hit by Free Syrian Army (FSA) fighters with Turkish support, a said Turkish General Staff statement on Thursday said.
Operation Euphrates Shield, led by Free Syrian Army (FSA) forces backed by Turkish artillery and jets, was launched to eliminate the terror threat along the Turkish border and improve security.
The military said 229 residential areas and 1,910 square kilometers of land had been secured along northern Syria's Azaz-Jarabulus corridor that runs parallel to the Turkish border.