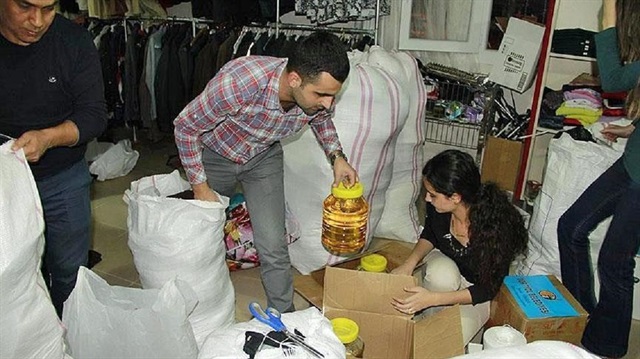 Around 1,700 Syrian Turkmen have arrived in southern Turkey over the last three days, a local governor said Sunday, as they flee regime attacks backed by Russian airstrikes.

Hatay province Governor Ercan Topaca said 28 injured civilians from the Bayir Bucak border region were among the refugees, one of who had died.

He told a news conference that up to 30,000 inhabitants of the mountainous area could potentially be forced from their homes in attacks on moderate opposition forces and Turkmen and Arab villages.

Meanwhile, almost 5,500 people arrived at the Yamadi refugee camp in Syria, Turkish authorities told an Anadolu Agency correspondent. They discounted media reports that up to 40,000 Turkmen were heading for the border.

There are now around 14,000 Syrians living at Yamadi, which is close to Yayladagi, Hatay.

The Turkmen refugees have been taken in at the Arfali camp, where they had been given aid including tents, blankets, beds, children's clothing, food and medical attention.

Turkmen are a Turkic ethnic group based largely in Syria and Iraq.

Syria's civil war, now in its fifth year, has left at least 250,000 people dead, according to the UN.