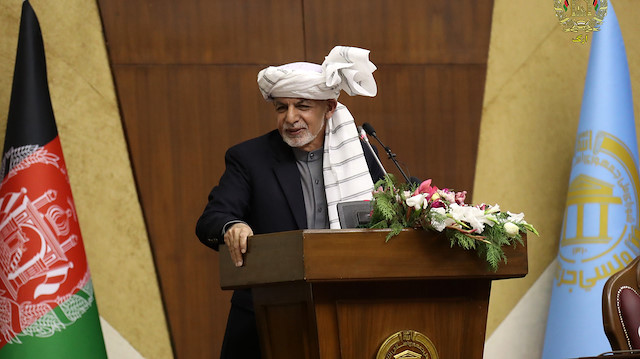 Afghan President Ashraf Ghani underwent a successful prostate surgery in Kabul, officials announced on Wednesday, wishing the 71-year-old cancer survivor good health.
"I had a successful prostate operation at the Shaheed Sardar Mohammad Daud Khan Hospital by the experienced doctors. I would like to thank all the doctors and nurses of this hospital for successfully completing my operation at this very moment," Ghani tweeted. He was operated on Tuesday evening.
Ghani's deputy, Vice President Amrullah Saleh, said in a series of social media posts that he has spoken on the phone with the president, "who is in good spirits."
"I pray to Allah Almighty for the good health of the honorable president [Ashraf Ghani]," Saleh said and added that the president has returned to the presidential palace.
Ghani lost most of his stomach to cancer in the 90s and has since been unable to eat regular portions of food, instead relies on small packets of food such as dates multiple times a day, according to several media reports and official sources.
The Afghan president has been lauded on social media for demonstrating confidence in the war-torn country's health care system by opting to have surgery in Kabul.
Ghani underwent the surgery hours after he proposed a transitional government for peace on Tuesday, as he unveiled his "reaching an end-state" peace plan days ahead of a key international conference in Turkey.
Sources told Anadolu Agency that the president had proposed a "transitional government of peace" once a political settlement with the Taliban is reached and a cease-fire monitored by the international community is enforced.